I always need good WordPress eCommerce themes for our clients. As a WordPress agency, we have created hundreds of online stores with WooCommerce in the last few years. The goal is always to get a store up and running in a short time. A store that works reliably and is easy to use. In this top list I show you the best WordPress eCommerce themes and templates that let your products shine. Free and premium themes. From minimalist to elegant.
Which is the best eCommerce wordpress theme?
While I love all of the WordPress themes that we list below for eCommerce, Flatsome is one of the best matches for WooCommerce. Fully compatible, this means that issues are going to be far less likely to arise. The Flatsome theme is also visually appealing and the live page builder makes it a dream to build on.
However, every website is as unique as its brand and proud owners. There are other themes that win on other aspects like customizability or speed, and every site builder is going to have different priorities.
For this reason, I'm going to look at whether WordPress is good for eCommerce websites and share my favorite themes. I'll explain which themes are best for different aspects so you can choose what's right for your business.
Is WordPress good for eCommerce websites?
WordPress is a good option for eCommerce websites because it is an all-around great website builder and comes with more than 55,000 plugins available. There are plenty of different themes to choose from and it's easy to tailor these to suit your brand and products.
While WordPress was initially set up as a blogging platform, it has evolved over time to cater to just about any website building need. The main difference between WordPress and dedicated eCommerce platforms is the flexibility and control you will have over your site. As well as creating your online shop, you can also include blogs and other information.
WordPress is also good when you are building a site that is SEO-focused, meaning that you want to include content that gets Google's attention and pushes your rankings up. It's the go-to content management platform and now that it has integrated eCommerce tools, it's easy to see why so many shops are using WordPress these days.
Can you add eCommerce to any WordPress theme?
Yes, you can add eCommerce functionality such as product information, a shopping cart, and a checkout to any WordPress theme. This is done by installing plugins, of which there are many to help with these processes (such as WooCommerce).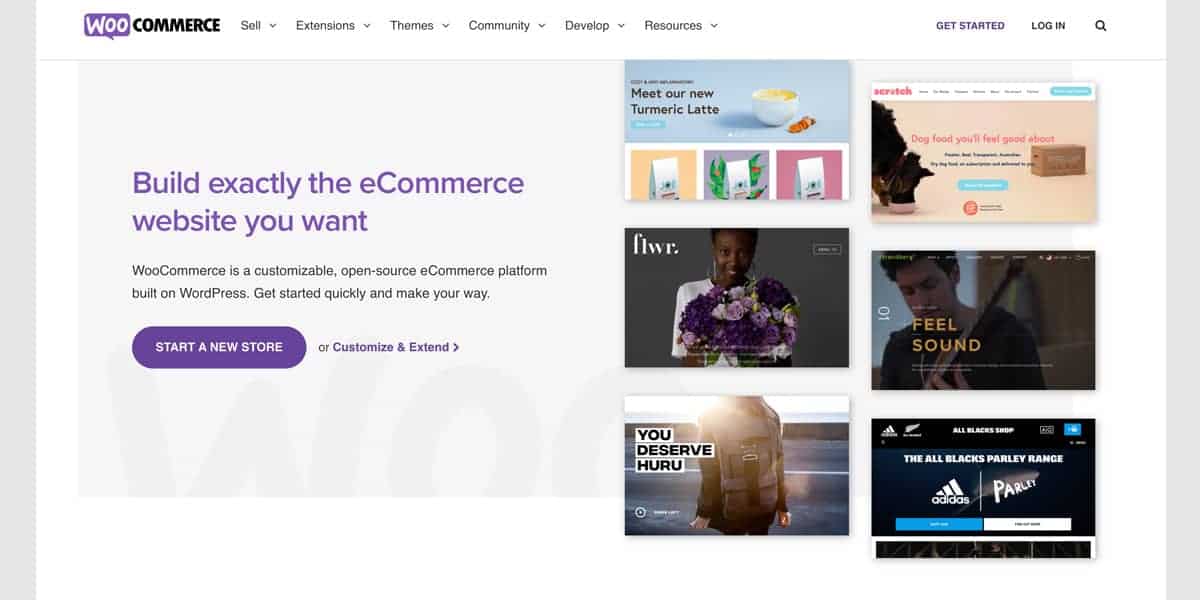 By the way, there are quite a few other eCommerce solutions for WordPress.
In addition to WooCommerce, you can also use online store systems like Shopify, Ecwid, BigCommerce or WP EasyCart.
Shopify would be a good choice for dropshipping. But if you are looking for a regular online store with products, item numbers, a shopping cart and a checkout, I would always recommend WooCommerce.
Having said that, some WordPress themes are more suitable for eCommerce sites and come already set up with nearly everything a new site would need. I think that opting for an eCommerce theme takes the hassle and guesswork out of starting a new shop online. Here are my favorites that can be found on WordPress.
The 10 best WordPress themes for eCommerce websites
Let's talk about what makes a template one of the best WordPress eCommerce themes. At least in my eyes with over 15 years of experience as a WP Pro.
For me, a theme for an online store must bring two things in particular:
It must be programmed lean.
I want to have a fast loading website later on, that also pleases the search engines and can get mobile rankings.
The navigation in the store must be easy to understand for customers.
An online store that just looks great does nothing for me. Customers should be able to find every product within a few clicks. In addition to the subdivision into clear categories, this also includes a search function.
All WordPress eCommerce themes and templates you can find in my listing meet exactly these requirements.
1. Flatsome – Premium WooCommerce compatible store theme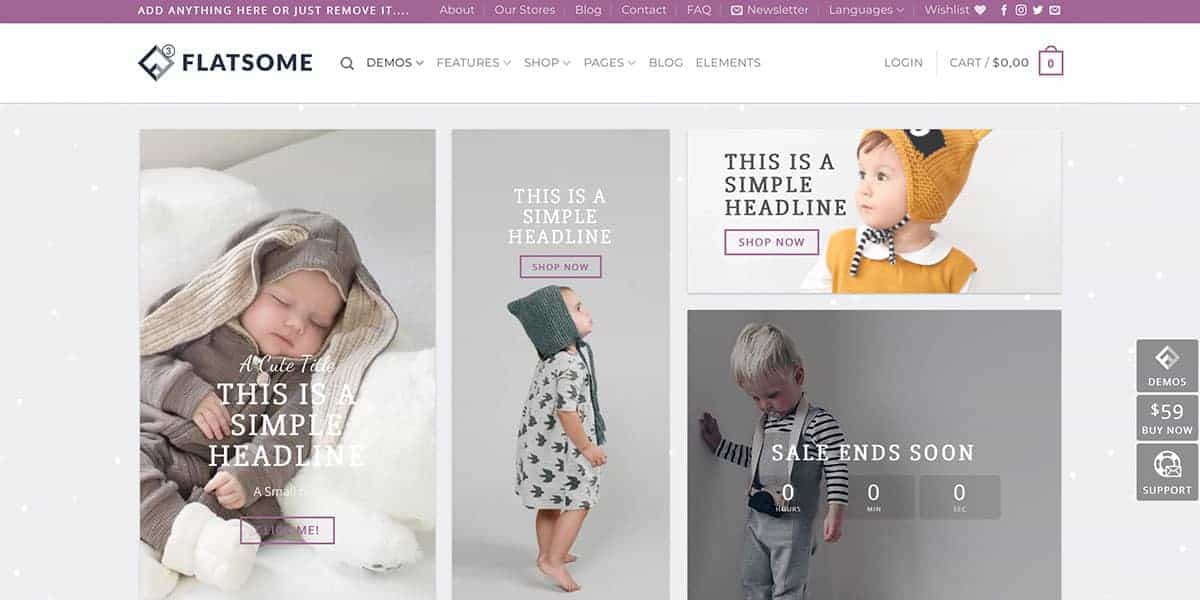 I love Flatsome because it provides one of the most user-friendly experiences helping to keep your customers on the site. From possible sliders on your homepage and on every subpage to a great sales countdown.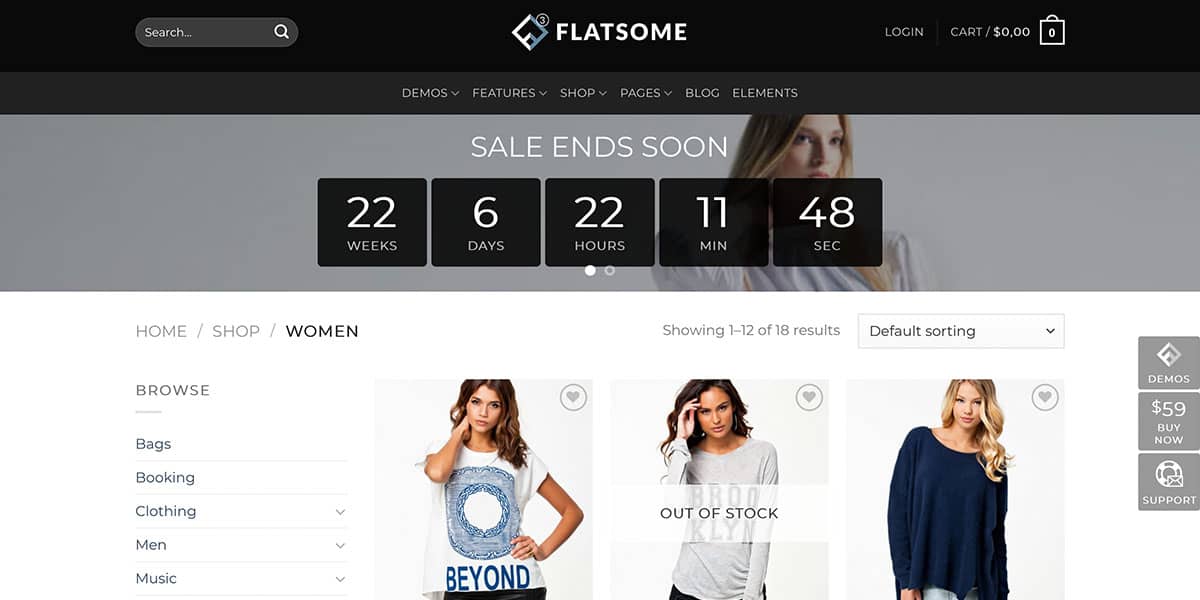 It's also a very intuitive theme to start a new store on and make updates to. That's partly because of the live page builder, meaning virtually anyone can use it with little or no experience.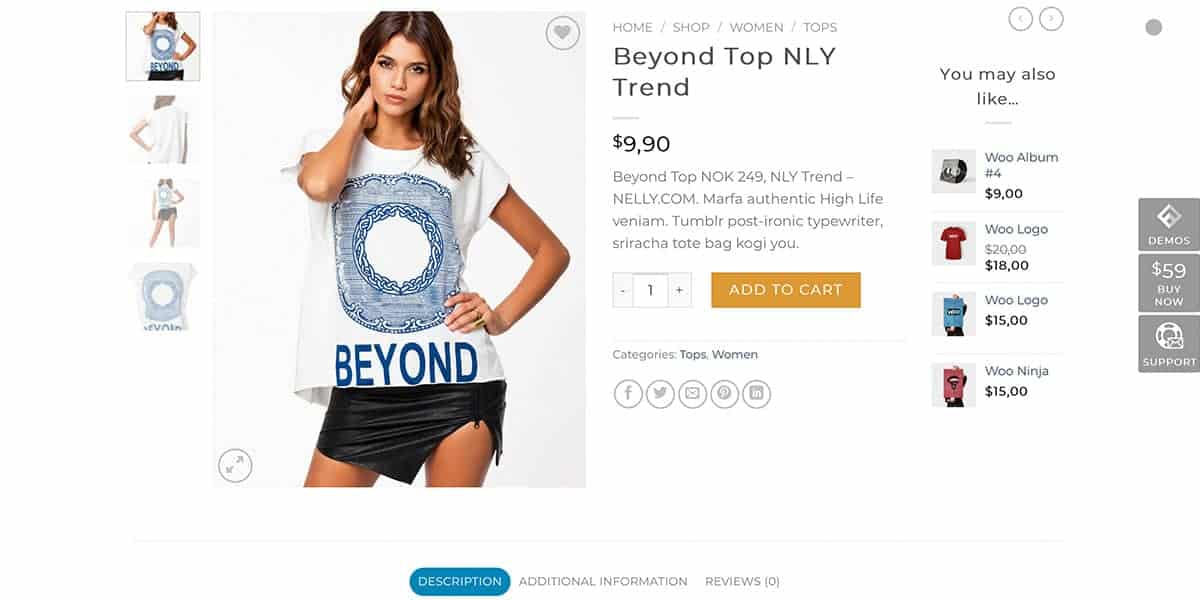 Flatsome is also designed to be compatible with WooCommerce and remains up to date which is probably why it's the best-selling WooCommerce theme.
2. eCommerce Gem – A free WordPress eCommerce theme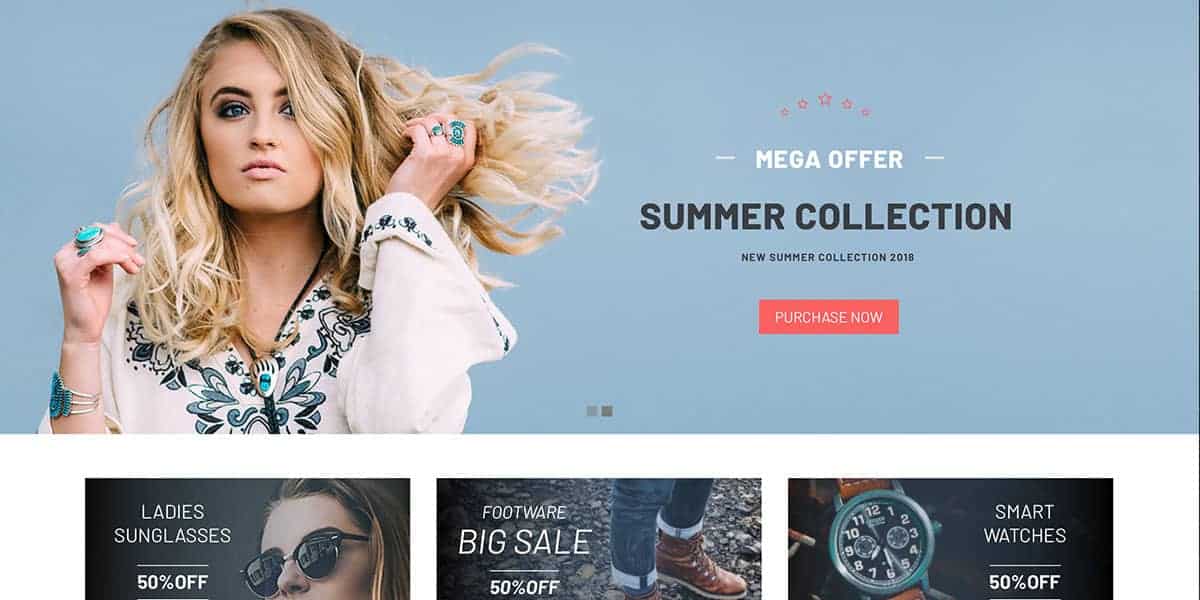 I think that this free theme works great with any type of store, whether it's selling books, jewelry, clothes, or even medical supplies. The theme is built for an online shop so it can be set up quickly and look the part.
It features a product carousel which is great for promoting different items and looks professional. eCommerce Gem has WooCommerce integrated so it fits its pages well. Customers are able to search for products and select by categories and there are big call-to-action buttons so that it's easy to navigate and relies on fewer clicks.
3. TheShop – A free and minimalist WordPress eCommerce template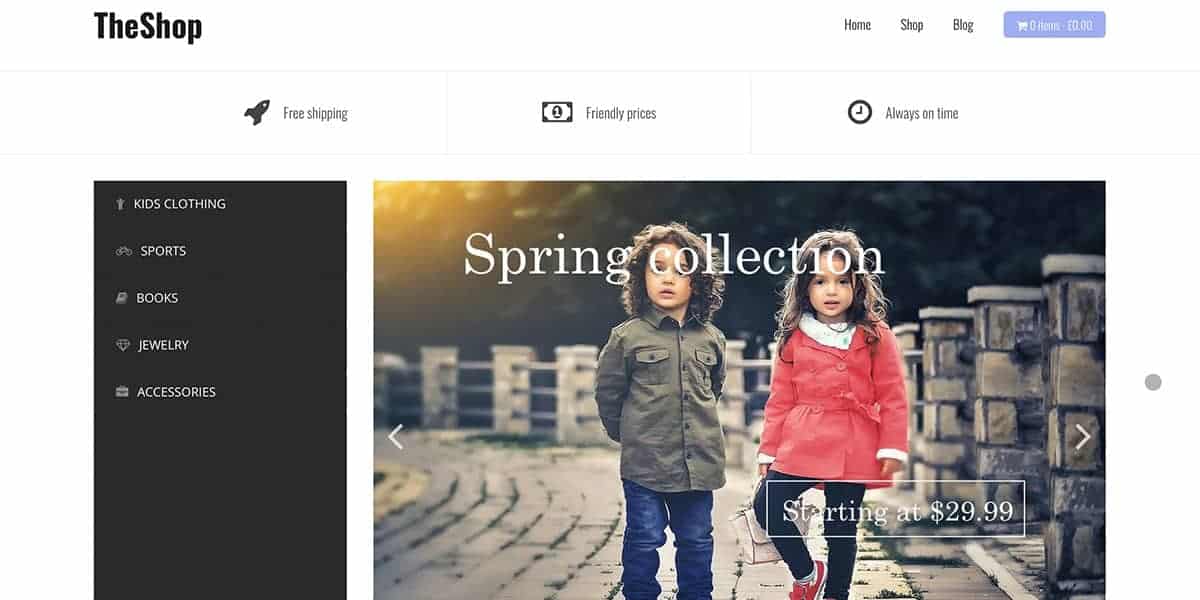 I've included TheShop on my list of the best WordPress themes for eCommerce because it's one of the simplest to use (plus, it's free!). It comes with short tutorial videos that help users start creating a new store in minutes.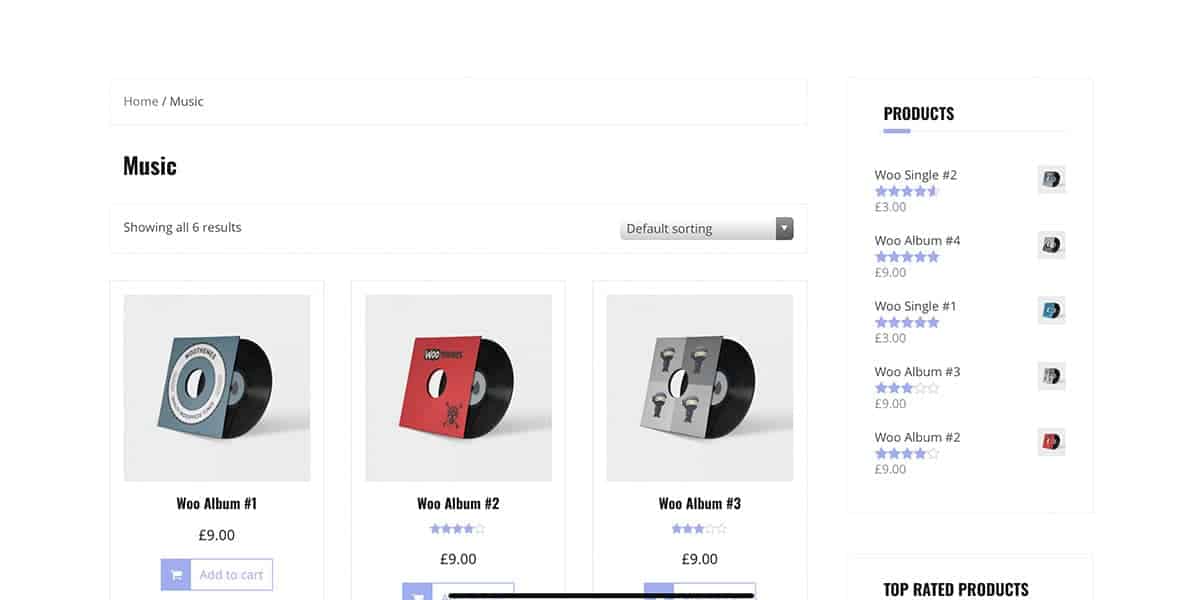 It features a custom front page, and plenty of options around colors, fonts, and two different page templates to choose from. On top of this, it's also compatible with the WooCommerce plugin.
4. Porto – A simple, elegant theme for every online shop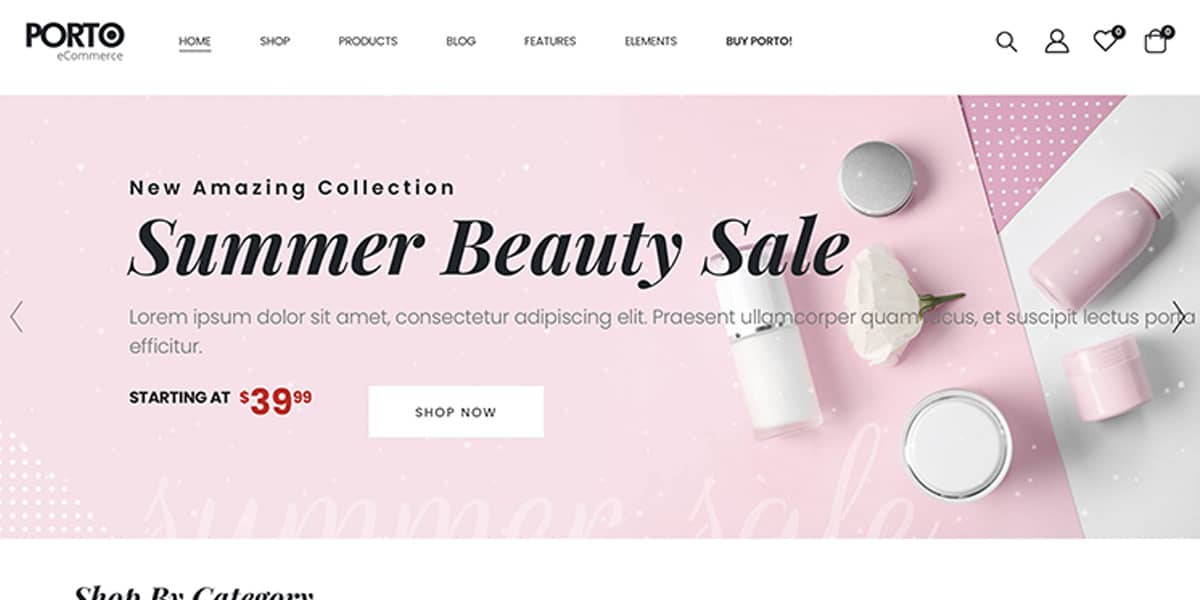 I like Porto for its high quality and powerful tools. This theme could be interesting for beginners or professionals as it is constantly being updated with enhancements around speed and new functionality is regularly released. It stays on top of design trends and code practices too.
With responsive editing and a full suite of tools, Porto is great for creating a unique site that fits any brand or product.
5. Sydney – Free, versatile and Elementor friendly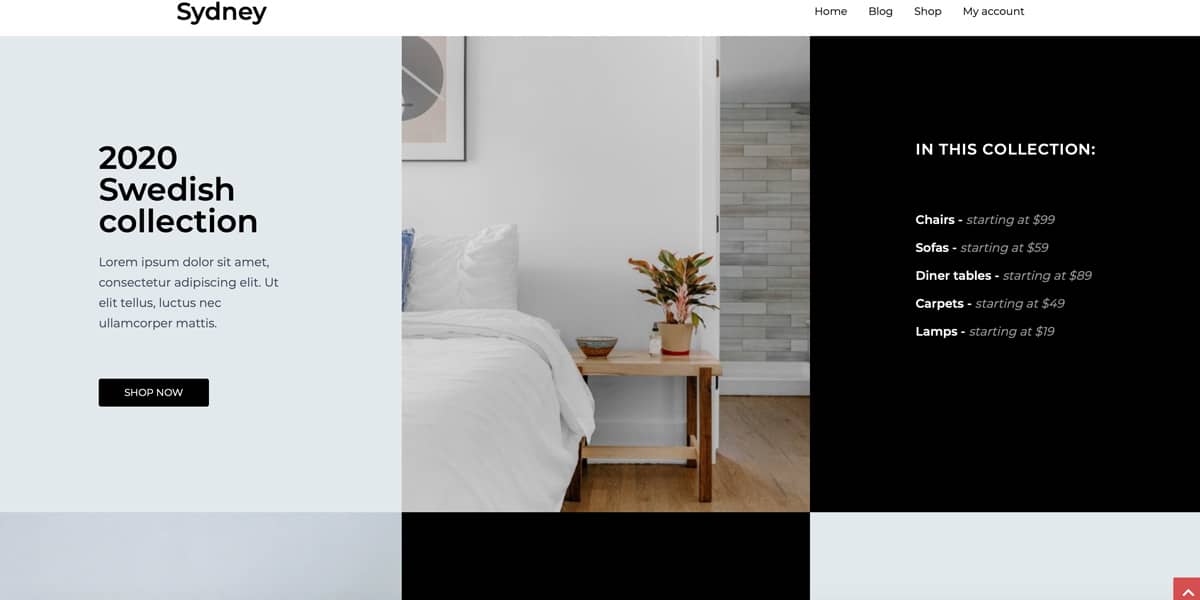 If you're keen to use the Elementor page builder plugin (to design websites live), you're going to love the theme Sydney. In fact, Elementor officially recommends Sydney so you can be sure they work well together.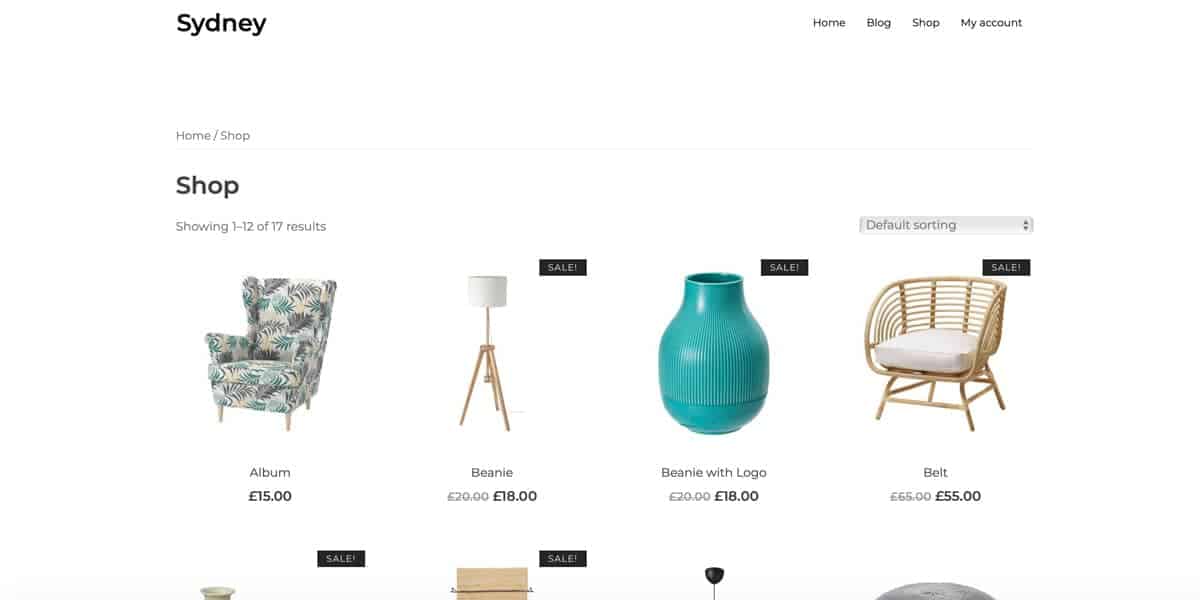 Another reason I like Sydney for is its versatility, which allows users to include features like parallax backgrounds, slider headers, and it comes 100% translation-ready.
6. WoodMart – Responsive design with a special feature for mobile devices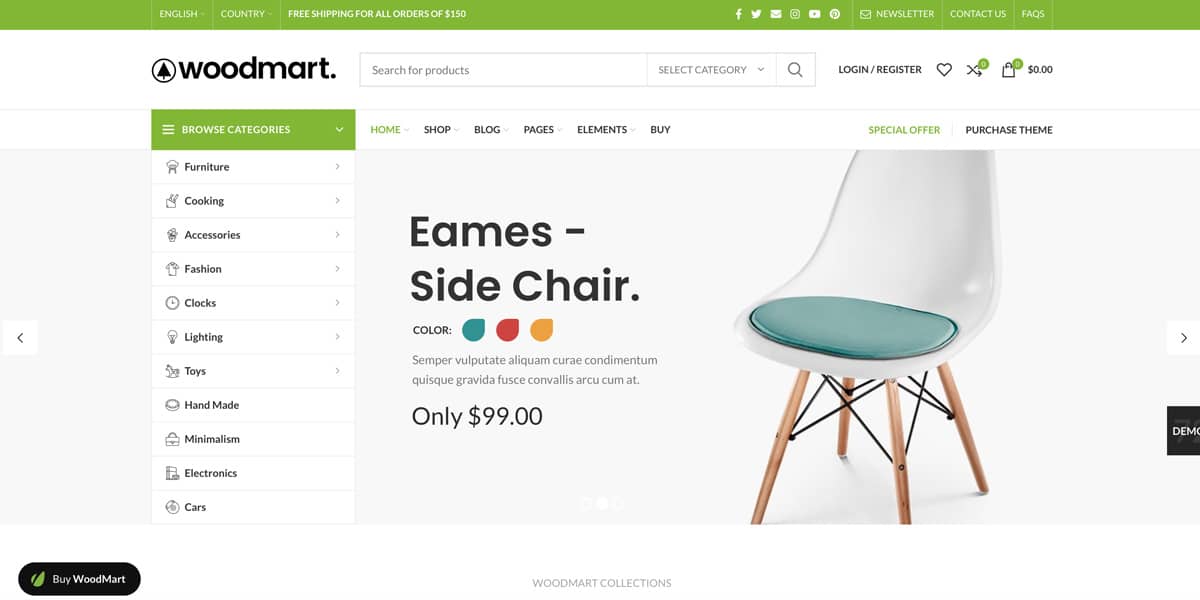 I love how the WoodMart theme comes with more than 70 demo layouts, giving a great launching point for any new store owner.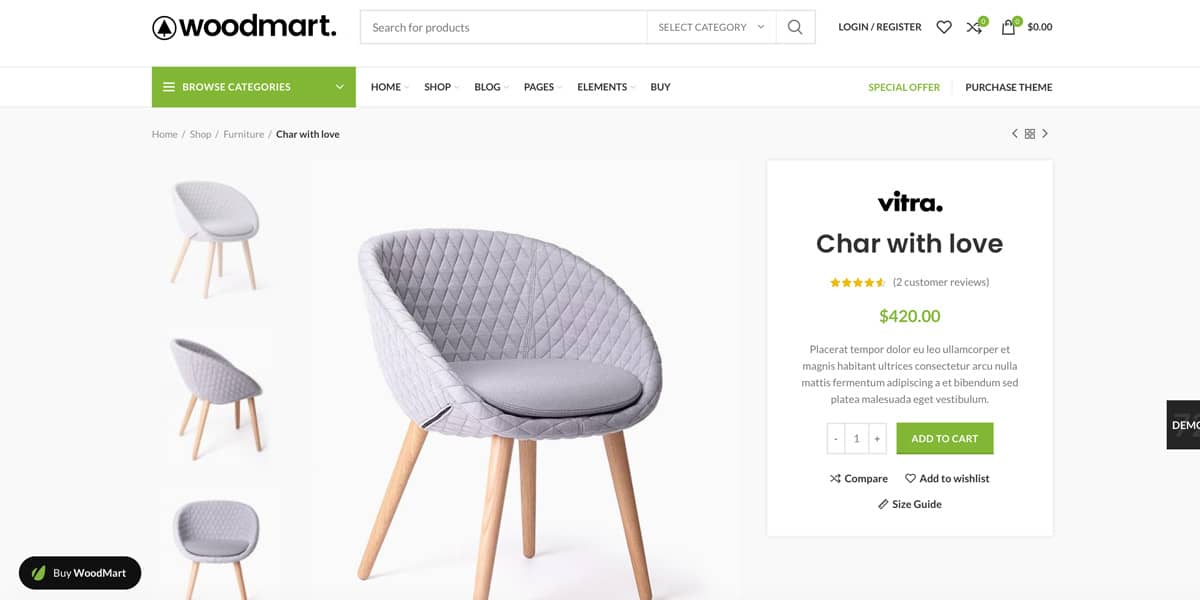 It also comes with a special feature that helps optimize a website specifically for mobile devices. This helps make the mobile version lighter and more user-friendly for customers on cell phones or tablets so that page load speed is faster.
7. Neve – A free multipurpose shop theme with lots of options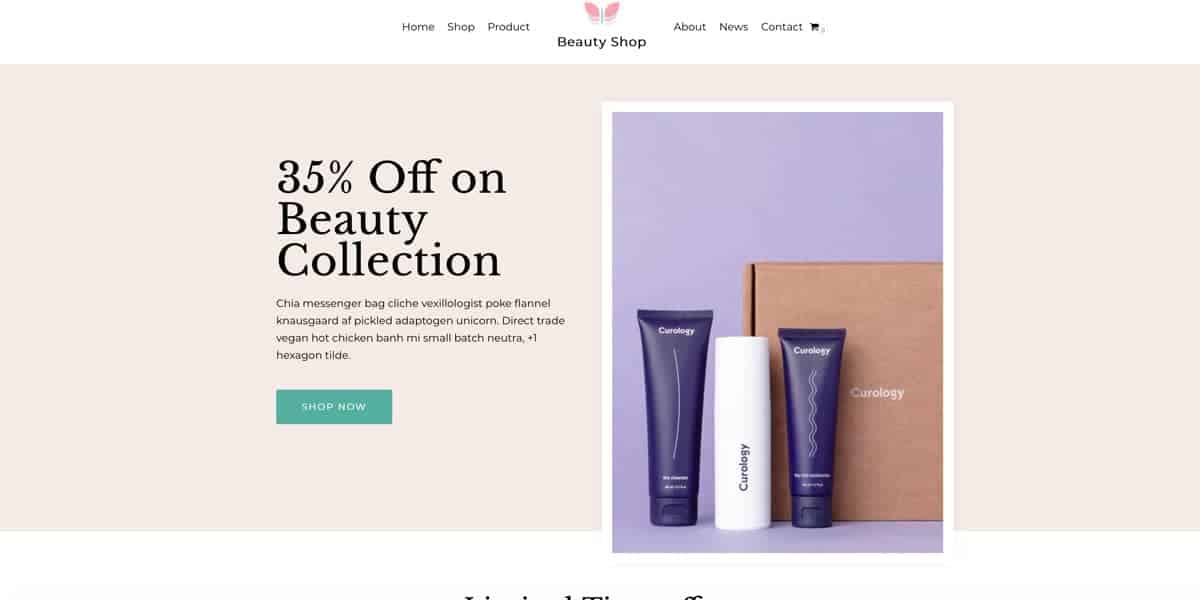 I think that Neve is one of the best themes if you're looking for a custom design. Fully flexible, it allows eCommerce store owners to choose exactly how a site looks. This includes everything from the layout to the redesign of headers or footers.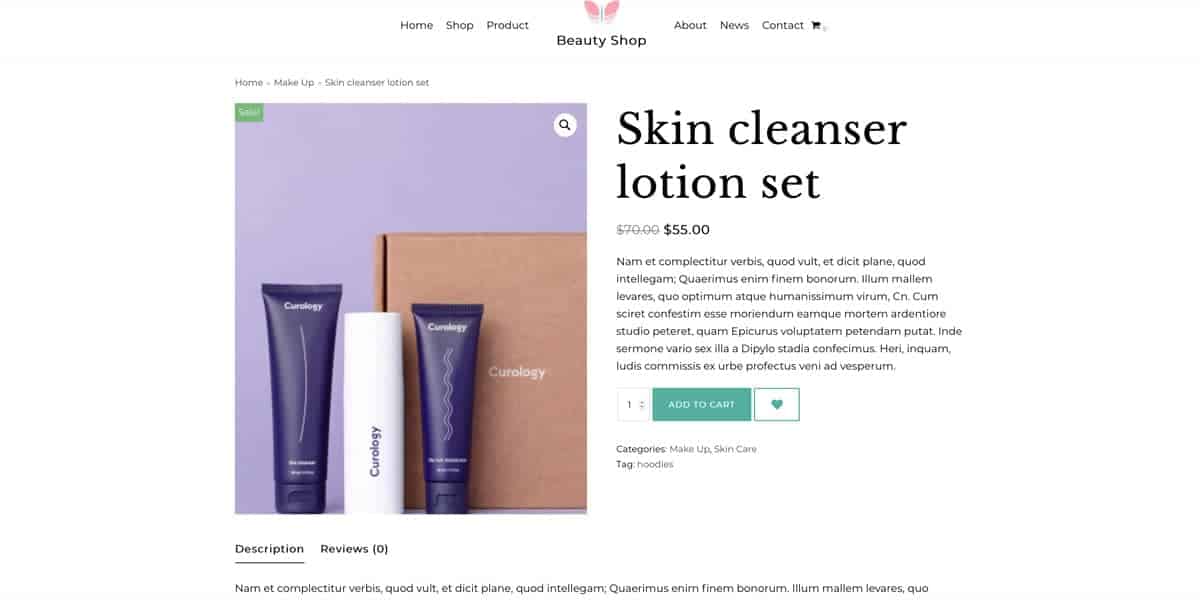 The Neve theme is also highly compatible with preferred page builders like Elementor, Divi Builder, and Beaver Builder.
8. OceanWP – Premium responsive eCommerce theme with great design for your products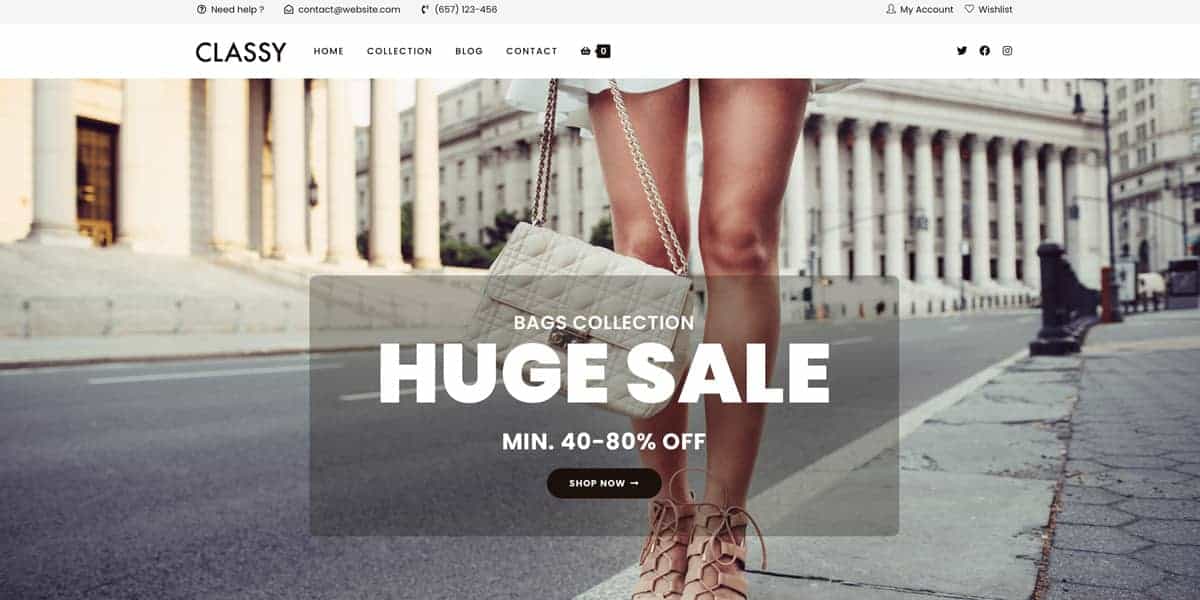 I've included OceanWP as one of the most responsive eCommerce themes, including benefits like adding a side panel with widgets. It's also great for designing and allows for different typography to be used across sections as well as customizable header styles.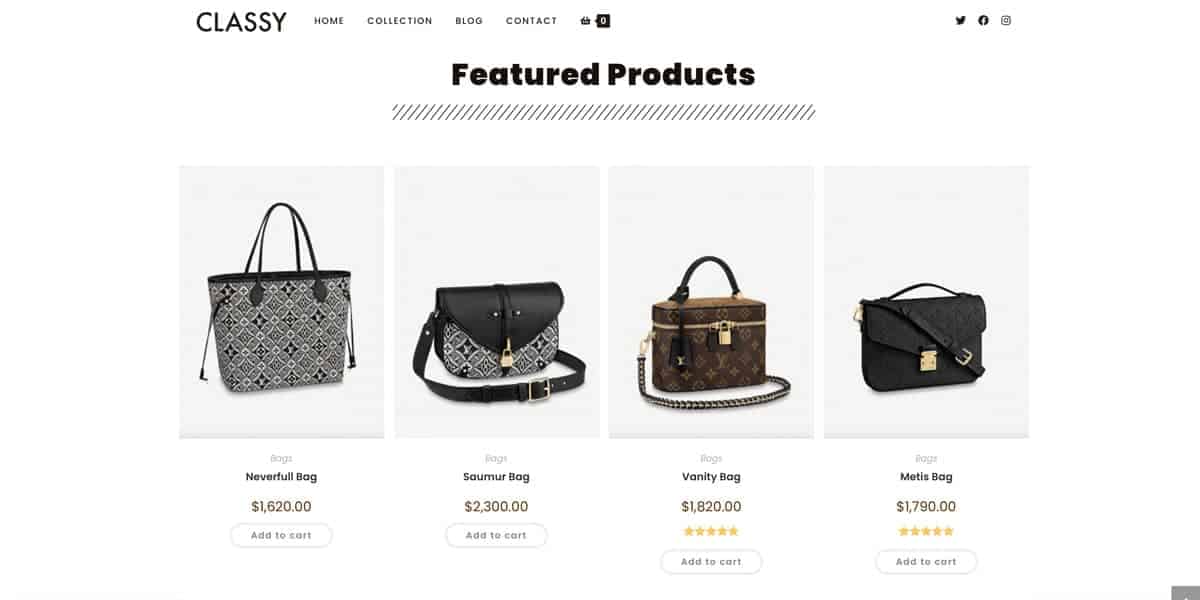 There is also flexibility around page features such as the top bar where you can include a social menu or extra menu. There are several options around product page styles and elements can be changed and moved around easily.
9. Zakra – Free shop theme with awesome performance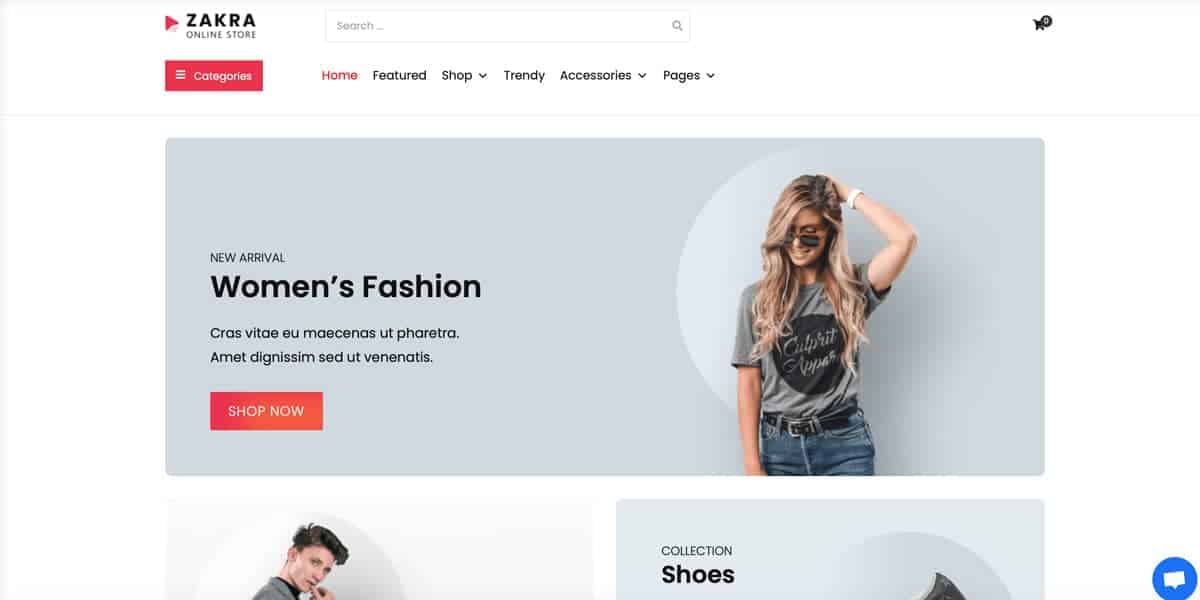 I simply love the Zakra theme for its awesome performance:
it's fast,
SEO friendly,
and secure,
yet still free.
It's lightweight so that websites run faster and perform better on Google, while still maintaining a slick design.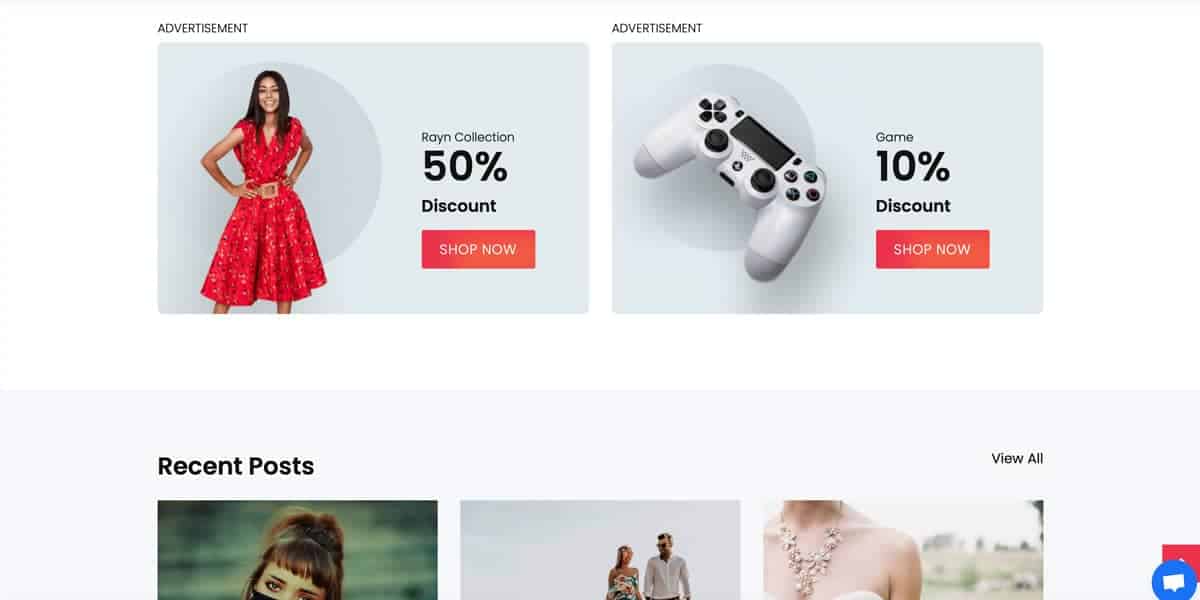 Zakra works seamlessly with the WooCommerce plugin so that functionality is never an issue and customers have a good experience. It's also AMP ready to ensure mobile users have excellent speeds too.
10. Astra – The swiss army knife for every WordPress site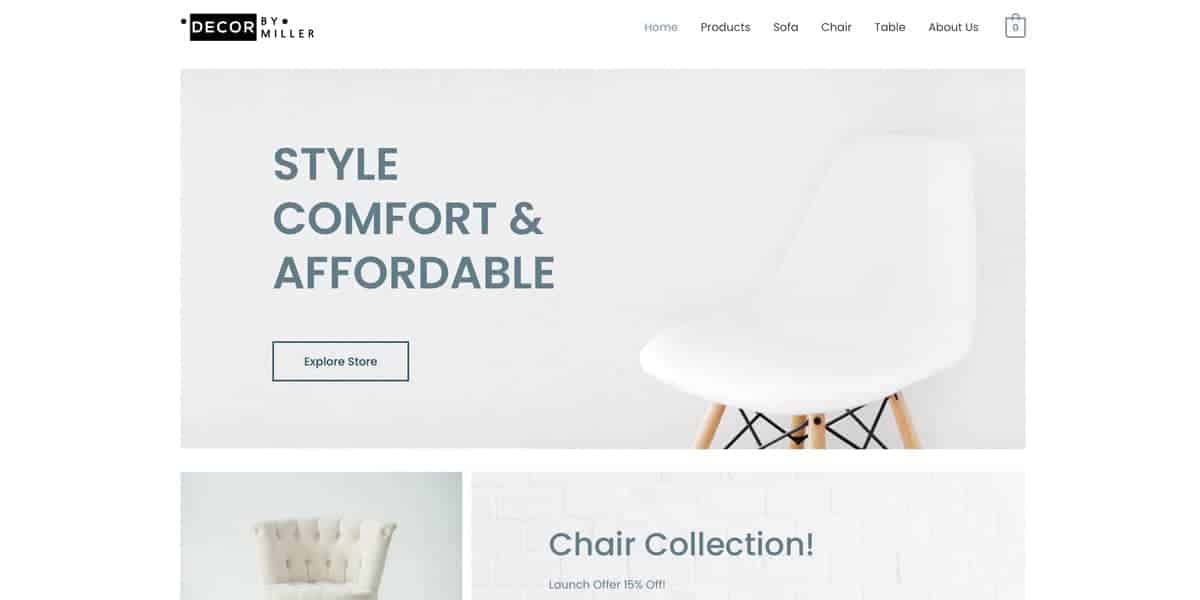 Astra is not one of the dedicated WordPress eCommerce themes. It's a multipurpose theme and ready to let any website grow fast.
I just had to include Astra, which is touted as "the most popular theme of all time". It's a great option for many reasons, including its speed, styling options, and usability.
The reason it's so fast is that all of the code that comes with the theme is optimized for speed, meaning it uses fewer resources than most themes.
Everything is customizable so you can style a site in any manner, and the page builder makes it's so simple to use.
Is Astra a good theme for eCommerce?
Astra is a perfect theme for eCommerce. Building an eCommerce site can be a hard and rocky road. First and foremost, you have to deal with the many legal rules and the payment process.
It's just helpful if you can do the design of your online store quickly and conveniently.
Astra helps you focus on the essentials while still scoring points with great design.