WordPress maintenance service – experts who are there for your website
WordPress maintenance & care is a matter of trust. Work with the dedicated WordPress maintenance team from Germany that takes care of all your WordPress headaches 24/7.
From updates, backups to load times, security and changes to your website. The complete WP maintenance from a single source.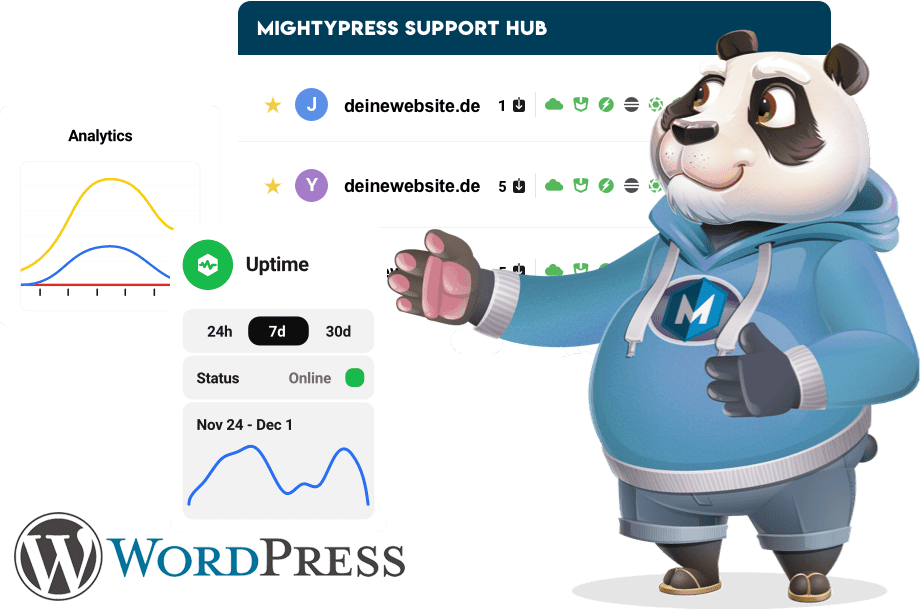 You focus on your business.
We take care of the WordPress maintenance and your website for you.
Complete security for your website
WordPress websites are not the most secure option. Hackers have long been gunning for this content management system. WPFellows works with security professionals who will make your website as secure as Fort Knox.
Core Updates
Core updates are updates to your WordPress installation. With each update, more or less open heart surgery is performed. With us, core updates are always performed by a long-time WordPress professional, with whom your site is in safe hands.
Plugin & Theme Updates von Profis
Our maintenance team makes sure that your plugins and themes are always up to date. Without dropouts and error messages.
Regular Backups in the Cloud
A website is always secure when it is backed up. And the best way to do that is in the cloud. We perform regular backups for you, which can be easily restored in case of emergency.
24/7 Support
WPFellows is the only WordPress maintenance provider that ensures 24/7 support for you and your website.
Our teams work around the world in different time zones. Therefore, our support is always available for help via email.
Uptime Monitoring
Uptime monitoring checks if your website is still live or down due to an error.
We check the status of your website every 2 minutes and take care of your project directly.
Why companies choose WPFellows
We had our website created by a small agency that was later out of reach for us.
With WPFellows we have found an extremely reliable partner who takes care of our site.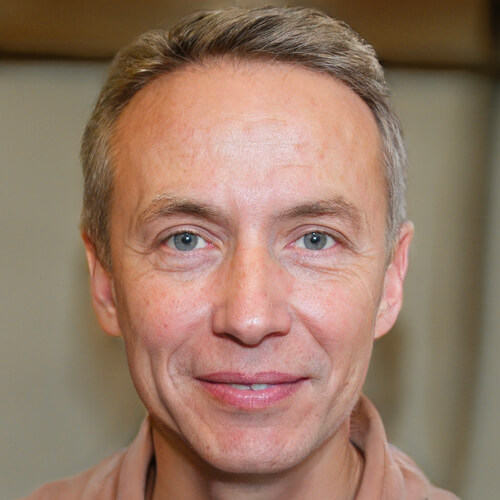 Stephan Heberger
Praxis Heberger
Our website is our biggest customer magnet. We are glad to have put the maintenance and support of our site in the hands of WPFellows.
The loading times are excellent and the optimizations had a great impact on our SEO. Recommendable!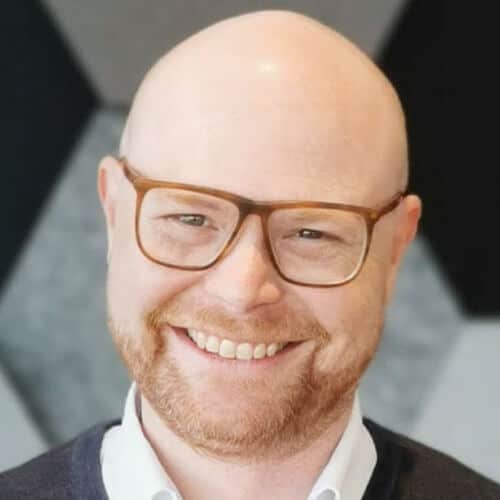 Dennis Podlech
Mobexo GmbH
The website plays a key role in our business. Therefore, it was important to us not to let semi-professionals do the maintenance.
In the meantime, WPFellows has become indispensable for us. The website is secure, offers fast loading times and the support is great.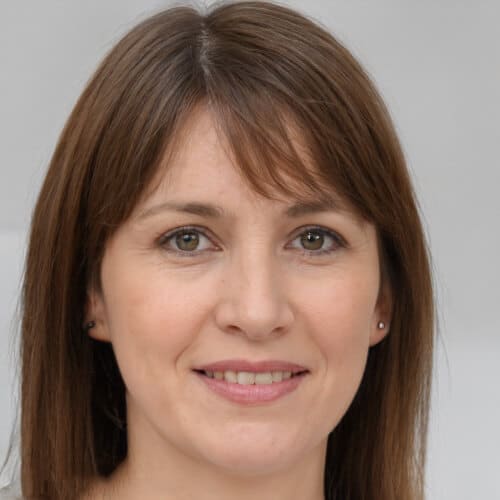 Kathrin Schöller
DocSocial
WordPress Update Service
It's hard to keep your WordPress website up to date.
The cost of not keeping your website up to date is high, and the consequences can be devastating. You never know when a security breach or hacked plugin will occur. This can lead to serious problems like malware infections, stolen data, and lost revenue.
Our update service makes it easy for you to stay up to date with the latest updates for the WordPress core as well as extensions and premium themes on your website.
Our service does not require any manual intervention from you or other employees of your company. You will receive a weekly report on all work performed.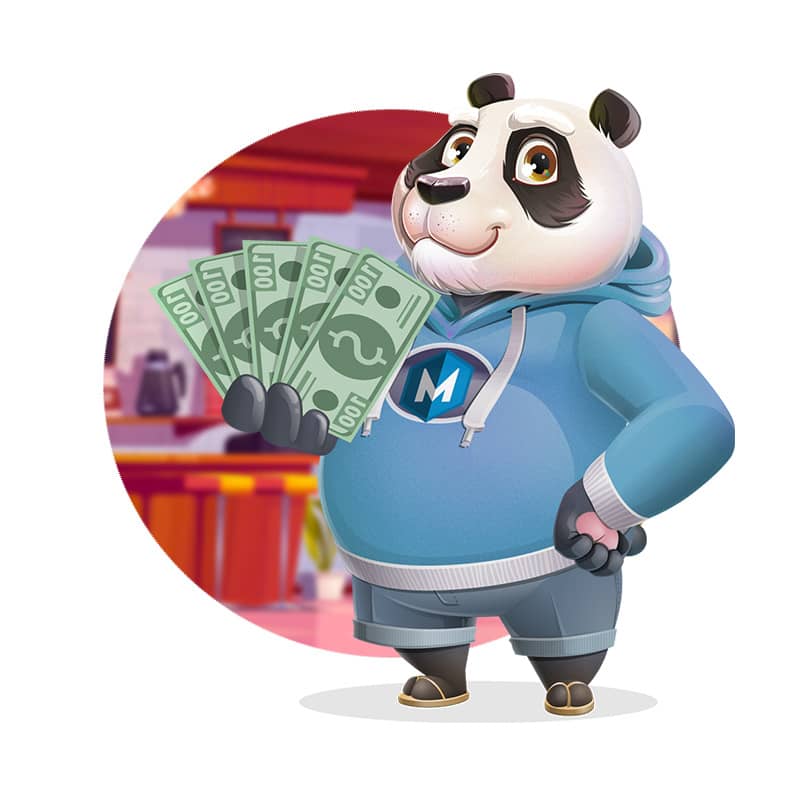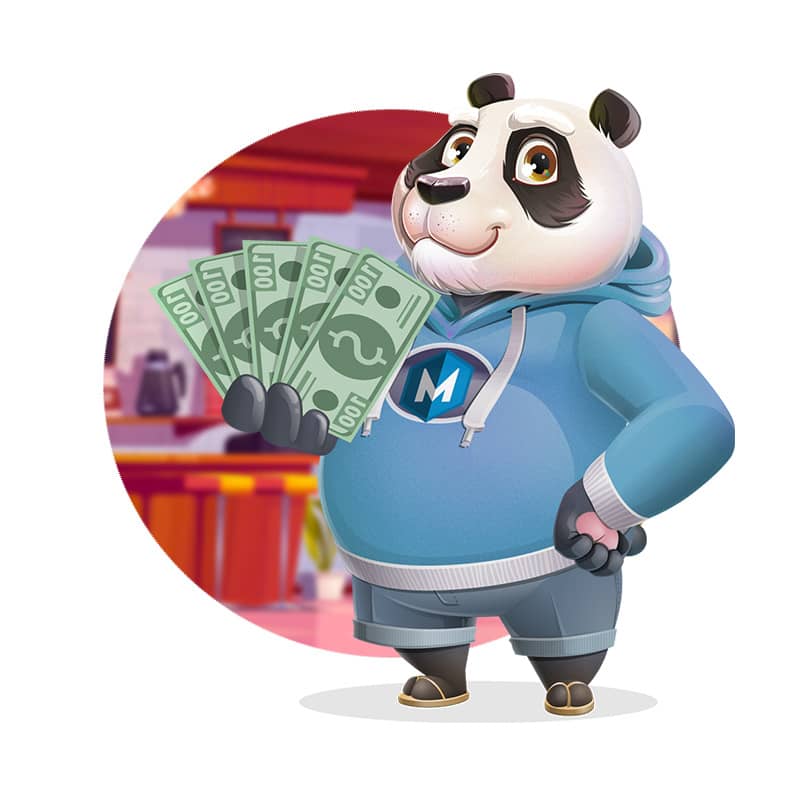 WordPress website maintenance and premium plugins included
With our WordPress maintenance plans, you get some of the highest quality plugins installed right away. iThemes Security Pro, for example, keeps your site secure, while WP Rocket makes your site lightning fast.
And because the updates are included in the price, our rates pay off twice for you.
WP Maintenance: Fully managed security for your website
The security of your website is important. Not only for you, but also for your visitors.
As specialists, we provide around-the-clock security for your website and show hackers the red card.
So that your WordPress website just runs and you don't have to worry.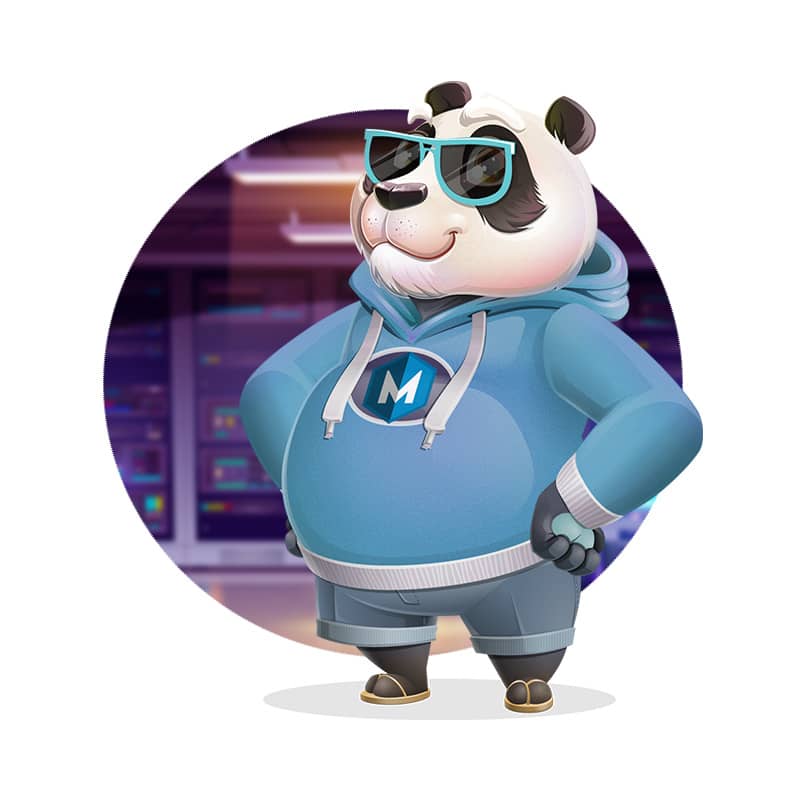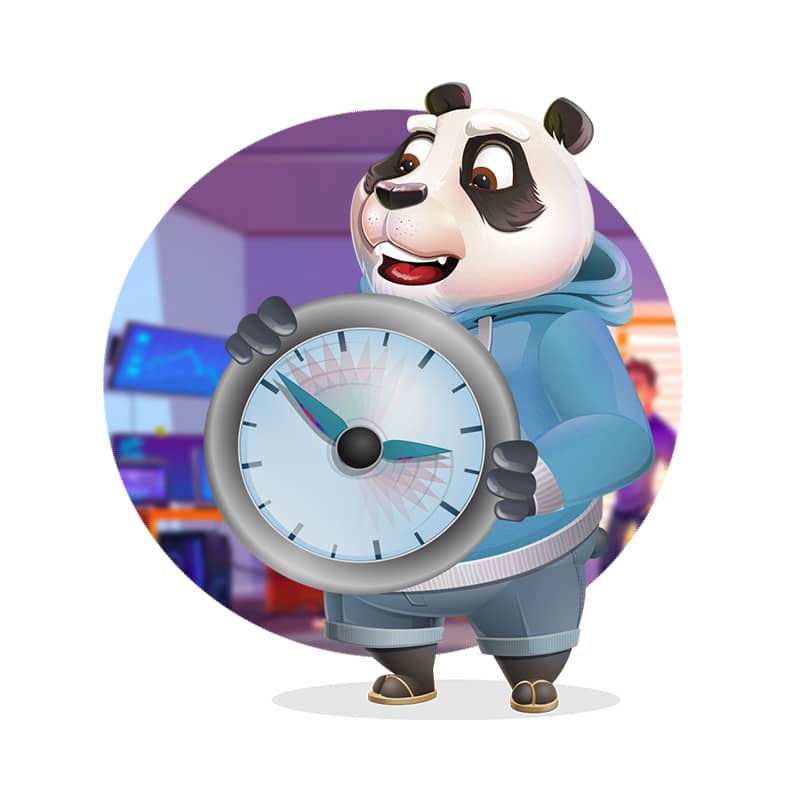 24/7 Website Edits
Insert texts, edit your style via CSS or insert the latest blogpost with all SEO factors.
You no longer have to do it yourself. Starting with our Protect plan, WordPress specialists will do it for you, who know exactly what they are doing.
Without long waiting times and so that you can simply take care of your business.
WordPress maintenance for your loading times. Optimization of your website speed.
Google loves fast loading times just as much as your visitors. If your website is too slow, you lose traffic and Google rankings.
We continuously optimize your website loading times to keep you in the race.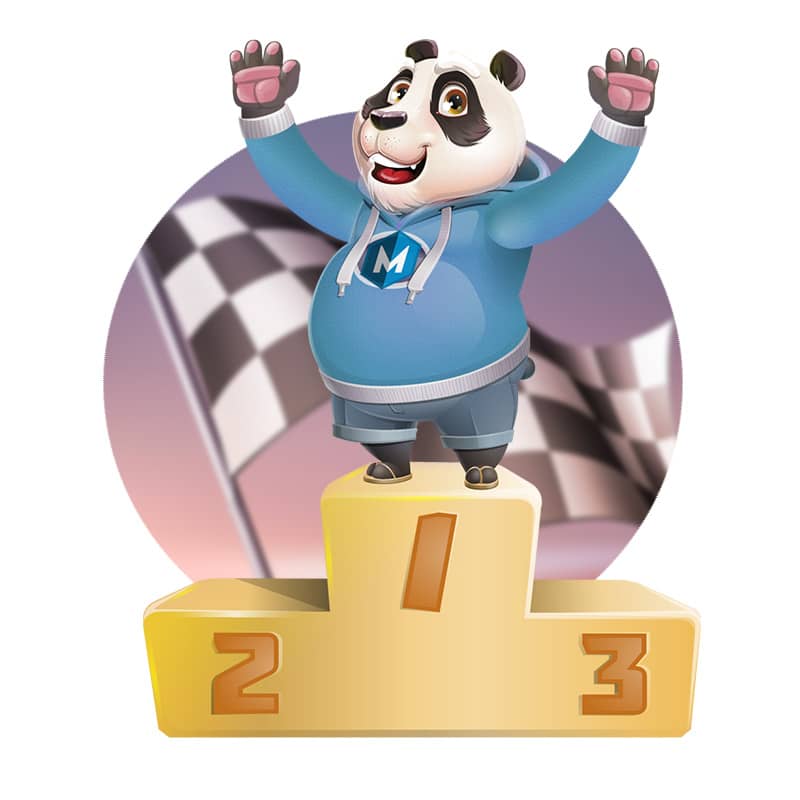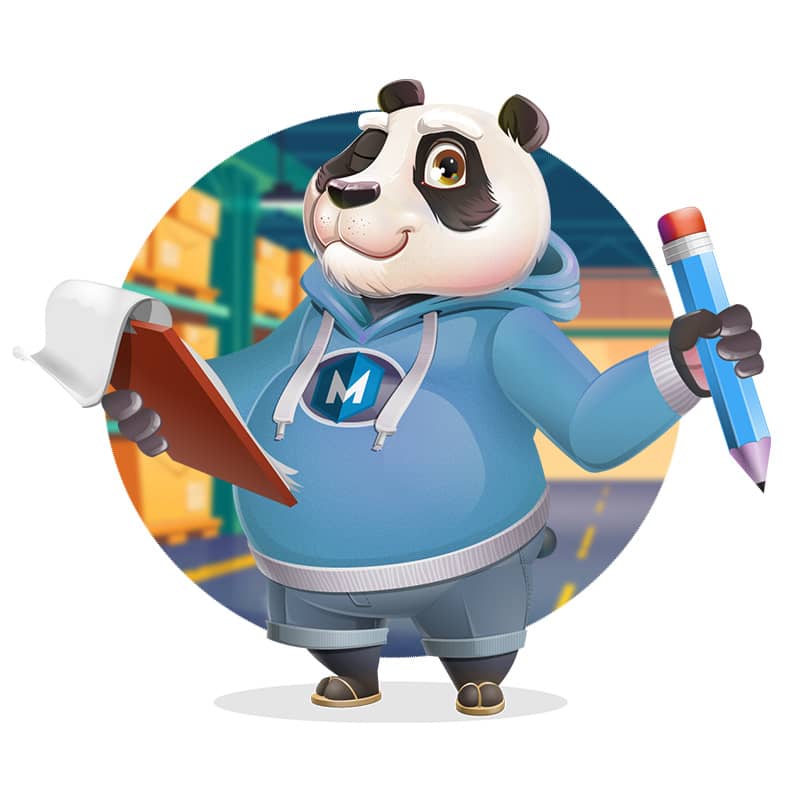 Suuuuuper regular backups
You probably know how important regular backups are. So important, in fact, that we've changed the word "regular" to "daily".
The WPFellows team backs up your website at least once a week in our secure cloud. If something goes wrong, we can easily get your website back via the cloud backups.
And it's completely included in all WPFellows maintenance plans.
WooCommerce maintenance, backups and optimization
Woocommerce has now become a full-blown e-commerce solution. And mighty complicated when it comes to maintaining your WordPress store.
Our team will take care of all important Woocommerce updates and help you configure your store.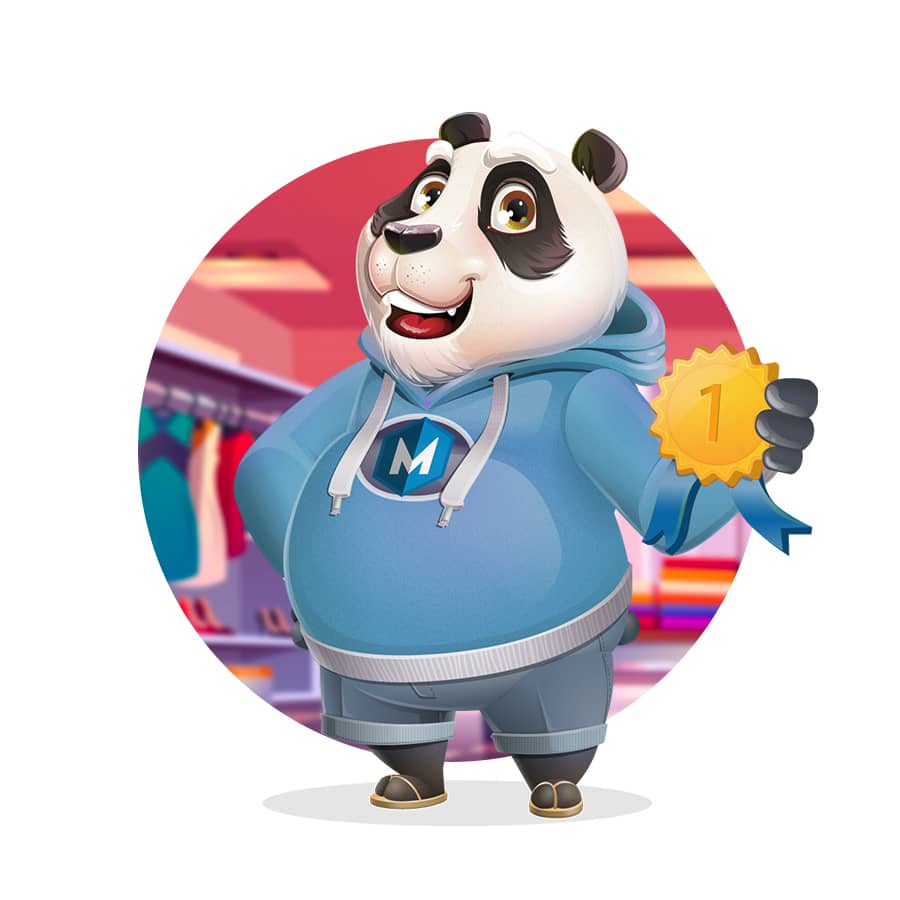 WordPress Staging
You want to try updates, new themes or extensions for your WordPress site, but you don't want to break the existing website?
The WPFellows staging service creates a copy of your live website in a separate environment that is only visible to you. This means that if something breaks while testing new settings or plugins, it will not affect your live website, but only the staging website.
You can easily add the WPFellows staging website to your existing maintenance contract at any time.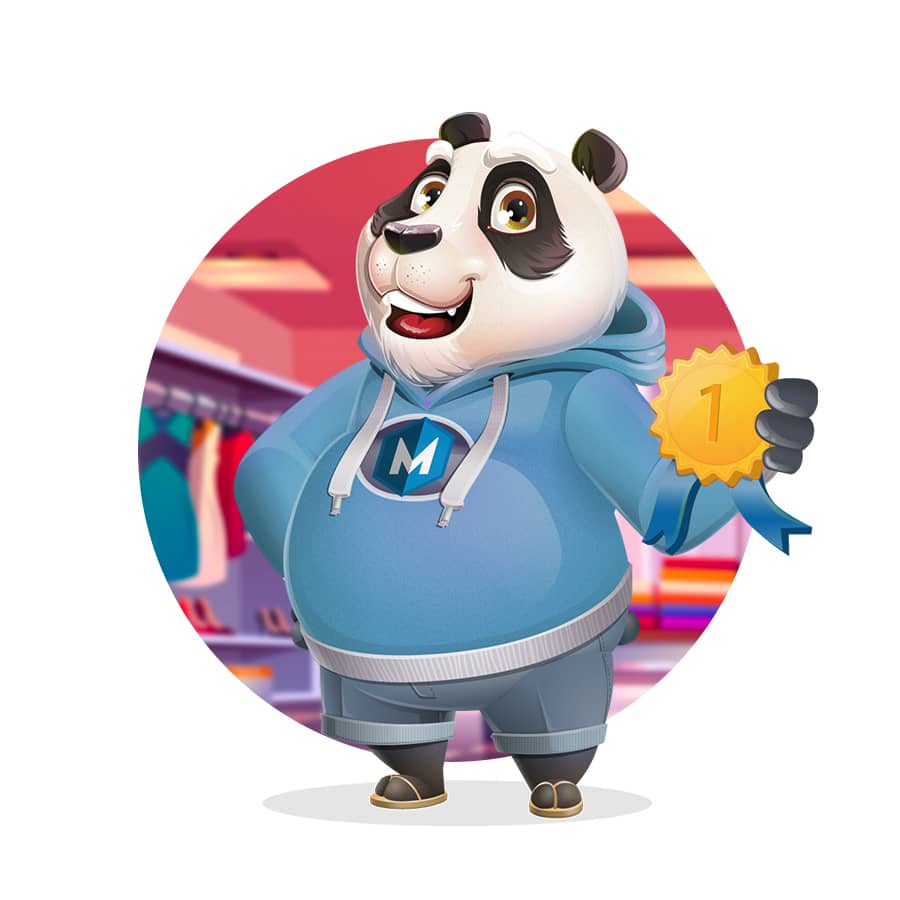 Services
With our WordPress maintenance contracts you not only get specialists for your website, but also a lot of additional services. We have summarized the most important security and maintenance services for you here.
E-Mail Support
All WPFellows maintenance contracts offer you an English-speaking email support. Our helpdesk will quickly connect you with a WordPress professional in case of problems or questions.
Realtime Security Monitoring
The security of your website is one of the most important factors when it comes to your successful business.
Our real-time security monitoring monitors your site in real time around the clock.
Login monitoring – protection against brute force attacks
The login area of your website is the place hackers love the most. Our login monitoring checks every user like a bouncer and efficiently fends off brute-force login attacks.
Integrated malware scanning
You don't realize that your website is spreading malware until it's too late for your visitors. The integrated WPFellows Malware Scanner protects you, your website and your customers from attacks.
Closing of known security gaps
As soon as security vulnerabilities in plugins and themes become known, we immediately take care of the necessary patches for your website. We rely on the support of Sucuri and iThemes Security.
Präventiver Schutz deiner Website
Protecting a website in the event of an attack is one thing. But we'd much rather have your WordPress website preventively and proactively protected as part of our maintenance. Don't worry, we take care of it in all maintenance plans.
Solving urgent problems
Every WordPress website owner knows those little problems that give you a headache. Starting with the Protect tariff, we take care of solving your problems with error messages, CSS and Co.
Premium Plugins and Plugin Configuration
We provide you with plugins that would otherwise cost you a lot of money every month. We install and configure these and all your other plugins for you.
Regular plugin and theme updates
Outdated plugins can cause security holes or other problems on your website.
The regular plugin and theme updates by WordPress professionals will keep your website secure and running smoothly.
Protection against hacker attacks
There are 1,000 ways hackers can make their way onto your website. The good thing is that we know them all 😉 .
Our experts successfully protect your website from hacking. Even at night, when you sleep.
Load time and performance optimization
Load time and performance of your website are crucial for your Google rankings. In all tariffs we use WP Rocket for caching and our know-how for the optimization of your performance.
Optimization of your images
An important factor for fast loading times is the optimization of the image material. We send your images through a special double compression to save even the last KB of file size.
What does WordPress maintenance with WPFellows cost?
WPFellows comes directly from Germany, but we service WordPress installations worldwide. That's why we offer the maintenance of your WordPress site at very affordable prices.
This is what a poorly maintained WordPress website will cost you
Security
Poorly maintained websites create enormous security vulnerabilities over time, through which attackers can disrupt or even completely destroy your website. WordPress websites are particularly vulnerable to attack. In the worst case, you lose your website completely.
Visibility
Slow or poorly optimized websites demonstrably lose precious rankings in search engines. Google's requirements are now so high that only optimal maintenance and perfect loading times can secure your rankings.
Customers
The less visible your website is and the more compromised its security, the fewer customers you will gain through your website.
Customers want fast, secure and well-structured pages before submitting their data.
Expert support when you need it
There are a lot of WordPress experts out there, but it can be difficult to find the right one for your project.
We've all been in this situation at one time or another. You need help with your website, so you Google "WordPress support" and call around until someone answers the phone. It's frustrating when you don't know what questions to ask or how much an hour of work will cost. And even if you get through it all, sometimes they're just not very good at their job!
WPFellows is right there in the dashboard of your WordPress installation to solve these issues for you.
Our expert WordPress developers have solved thousands of complex problems on over 1,000 different websites. And they do it at affordable hourly rates or completely free as part of your WPFellows maintenance support.
WordPress Installation
Backup Service
Professional help and support
Start directly with a perfect WordPress installation
Getting a new website up and running can take a lot of time.
That's why we created this service to help you get your WordPress website up and running as quickly as possible so you can start making money from it fast.
We'll install the latest version of WordPress on your hosting account, set up all the plugins required for smooth operation and optimize the site for better performance. You don't have to worry about anything, because our team will take care of everything!
Your backup is safe
A well-made backup always lets you sleep better. Depending on the tariff, our cloud backups run up to 1x daily and are stored in different versions in our cloud. Absolutely reliable backups and fully GDPR compliant.
Whenever something goes wrong on your website, we can fall back on a backup and restore your WordPress site.
Your WordPress professional is just a click away
You don't have to pay an expensive WordPress agency to get help with your WordPress installation.
We work with experienced WordPress developers who can quickly turn your needs into solutions. And that at hourly rates that are far below those of agencies.With WPFellows, we have the perfect solution for anyone running a WordPress website! We've teamed up with some of the best experts in the industry to bring you top-notch support at affordable prices. All of our plans include answering unlimited questions within 24 hours of purchase! Our team will take care of everything for you to keep your website secure and up to date – no matter what happens or how often something goes down.
Why does a content management system need to be maintained?
WordPress is a so-called content management system (CMS). Each installation consists of countless files, extensions and functions that require regular updating.
Failure to perform this maintenance will result in errors on the website and dangerous security vulnerabilities that can be exploited by hackers.
The damage is usually associated with high costs and loss of earnings. Especially when, for example, online stores can no longer serve customers.
WordPress maintenance contract as PDF
Of course you can have a look at our WordPress maintenance contract before booking. Who likes to buy a pig in a poke.
If you have any questions about the contract, our support is always there for you.
Frequently asked questions about WordPress maintenance with WPFellows
Sure, there are also a number of questions about our WP maintenance services. For example, around the maintenance contract, plugins, WordPress themes and hosting.
Don't worry, we'll answer the most common questions right here in our FAQ. If the shoe still pinches you, our support is always there for you.
Why should I hire you guys and not a WordPress maintenance agency?
The difference between us and a WordPress maintenance agency is that the agency offers maintenance and support only as an add-on business. WPFellows is specialized in WordPress website support. We don't do anything else and you can see that in our service quality.
Can I keep the Premium Plugins after my contract ends?
Yes and no. Unfortunately, you cannot continue to use our license for the plugins after the end of the maintenance contract. However, you can get your own license and use the plugins with it. Our configuration of the plugin will of course remain with you.
Does it matter which hosting provider I use?
No, it doesn't matter which hosting provider you use. We will work with all hosting providers for you if needed.
Is WordPress maintenance mode enabled during your work?
The WordPress maintenance mode is always activated when major plugins or themes need to be updated. As soon as the respective update is done, the maintenance mode is automatically deactivated again.
Do you use InfiniteWP for your maintenance service?
No. We have tested InfiniteWP extensively and unfortunately we were not satisfied with the results. That's why we decided to use another system.
Bereit, deine Website durch professionelle Wartung abzusichern?
Die Wartung und Pflege deiner Webseite solltest du nur einem Team überlassen, auf das du dich verlassen kannst. Aktuell überlassen uns über 500 Kunden die Betreuung ihrer Website. Lust uns kennenzulernen?