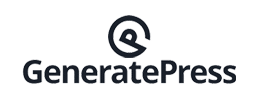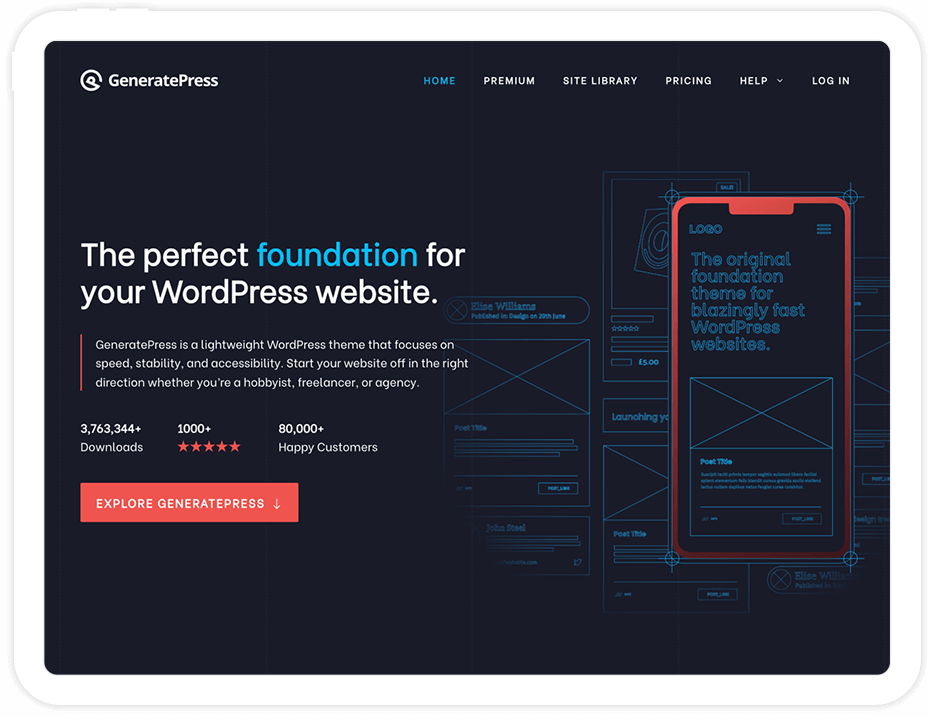 The bottom line of this GeneratePress Theme Review
GeneratePress is easy to install and use. It is super responsive. GeneratePress has endless options to customize for each site I build. I can enhance the theme by adding anything I need. I can add hooks anywhere in the theme. It has a 5-star rating of 1239 out of 1259 reviews.
What I like about GeneratePress
Easy to install and use. Fast and straightforward template.
A brilliantly lightweight theme. Loads really fast.
Documentation for this is excellent. Instructions are clear and helpful.
The theme is super-flexible and straightforward. It is extensive, with lots of tips and examples on adapting things with code snippets (CSS, PHP) to help you.
Support is speedy and genuinely supportive. They are responsive, patient, and provide clear communication.
What I don't like about GeneratePress
It requires CSS code to replace the published date with the last modified date. Which is challenging to do.
This theme is not compatible with the official AMP plugin.
The default design of GeneratePress is super simple and not very flashy. You have to use options to make it the way you want.
What is GeneratePress?
GeneratePress is a WordPress theme framework that allows users to independently build a website the way they like it. The theme is distributed for free, but also commercially.
With the Dynamic Block Elements, I have the freedom to create whatever I need. The choices are endless: single post templates, 404 pages, custom postcards. I can customize anything.
GeneratePress is a lightweight WordPress theme. The new block editor, Gutenberg, gives more control over creating content. GeneratePress works well with all major page builders, including Beaver Builder and Elementor.
GeneratePress emphasizes WordPress' coding standards. This means it has full compatibility with all well-coded plugins. This ensures it is fully compatible with plugins like WooCommerce.
It is fully responsive and uses valid HTML/CSS coding. It is translated into over 25 languages by their community of users.
| | | |
| --- | --- | --- |
| Overall rating | | 4.9 |
| Ease of use | | 4.5 |
| Reliability | | 5 |
| SEO performance | | 5 |
| Loading times | | 5 |
| Learning curve | | 4.8 |
| Price | | 5 |
What are the Features of GeneratePress?
GeneratePress is one of the most popular themes for WordPress. Especially among the people who professionally work with the content management system every day.
This is because GeneratePress offers very well-designed features. Unlike this theme, the big players like Astra, Divi, or Elementor offer a lot of features that clutter the theme and make the website slower.
This is one reason why especially beginners use these themes and only later with a lot of effort resort to slim themes like GeneratePress.
GeneratePress` particularly noteworthy features
| | |
| --- | --- |
| 100% PageSpeed scores | The main reason why we also use the theme for our website. It makes your site suuuuper fast. |
| Compatibility with other plugins | No matter what plugin you want to use, you will never experience that the theme is not compatible with a plugin. |
| Comes with 60+ pre-built sites | If you want to get started with your website quickly, the 60+ importable website templates will help you to start in no time. |
| Works with GenerateBlocks | Generateblocks is by far the most user-friendly and well-designed page builder plugin. From the same author as the theme. So your theme and page builder work hand in hand. |
| Perfect support | The support forum is better than great. We posted a total of 5 more complicated requests on the forum and got the solutions from the moderators within 30 minutes. |
What are the benefits of using GeneratePress?
Let's talk a little more about the benefits of GeneratePress. In my eyes, there are quite a few. And I'm telling you this from the point of view of a professional WordPress developer who has been working with the system for 15 years.
Site Library
A library of pre-made professionally designed sites to choose from. Each one allows you to start your site off the way you want. They provide powerful time-saving tools. As you will find, many of the designs can be used in other venues. Each pre-made design can be modified to suit your needs. Using the blocks, hooks, and other features can significantly enhance your site.
The site library has two designs for IT, and two for brands. There are some suitable for corporate-type websites. Designs for magazine-style posts are also available. There are ten pre-made designs, especially for writers and blogs. There are eleven eCommerce designs you can choose for your web store.
Eight multi-purpose designs give you the option to build up to almost any site you want. Realtors, vacation rental companies, architects, commercial and residential developers can all find designs.
Three sites are designed for
service providers,
service-based businesses,
and tradesmen.
Designs for health care and fitness sites are also available. Great for health care, doctors, medical clinics, yoga, and other wellness studios.
Grill and Java are great for
coffee shops,
restaurants,
or café sites.
They have excellent food menu sections. There are seven landing page designs. There are nine web designs dedicated to those who want a more creative vibe.
Special designs for law firms, finance, and accounting are already set up for you to start working. Six very simple minimalistic designs can be built up to be made into the site you want.
You can see the complete Site Library here. There are currently over seventy pre-made professional designs to choose from.
Premium Modules
Theme Builder – Use the block editor to build and design the elements of your theme. Dynamic Block Elements give you total freedom to create what you want.
More Styling Controls – More control for: images, colors, fonts, backgrounds, and spacing.
WooCommerce – Add more control and flexibility to your WooCommerce store.
Off-Canvas Panel – Provides a slide-out panel that works on all devices.
Secondary Nav – A second navigation can be added, it will have all the same choices as the primary navigation.
Mobile Header – A low-profile header can be added to your site.
Infinite Scroll – Use the infinite scroll option on the archives in your blog.
More Features – Added features include: smooth scroll, control copyright, import, and export. And more abilities.
Layout Control
Advanced Layout System – Advanced rules allow you to change the layout.
Masonry – Archives posts can be displayed using the masonry layout on your blog.
Archive Columns – Your blog posts can be displayed using columns.
The Customizer
The Customizer has hundreds of customization controls. It has sites designed professionally. Themes are built using blocks.
The Advanced Hook System lets you expand the theme by adding anything you want. Hooks can be used anywhere in the theme. There are so many options it takes time to master this feature-packed theme. If you have basic PHP skills, the sky is the limit of what you can do with the great features GeneratePress offers.
You can start with any one of the pre-made designs in the library and build numerous new sites using the customizer.
Speed & Performance
GeneratePress is built with a focus on speed and usability. A fresh install adds less than 10kb (gzipped) to the page size. It is lightweight and loads quickly. The Google Core Web Vitals/Page Speeds range from 97% to 100% for desktop and mobile.
GeneratePress premium allows you to add features as you need them.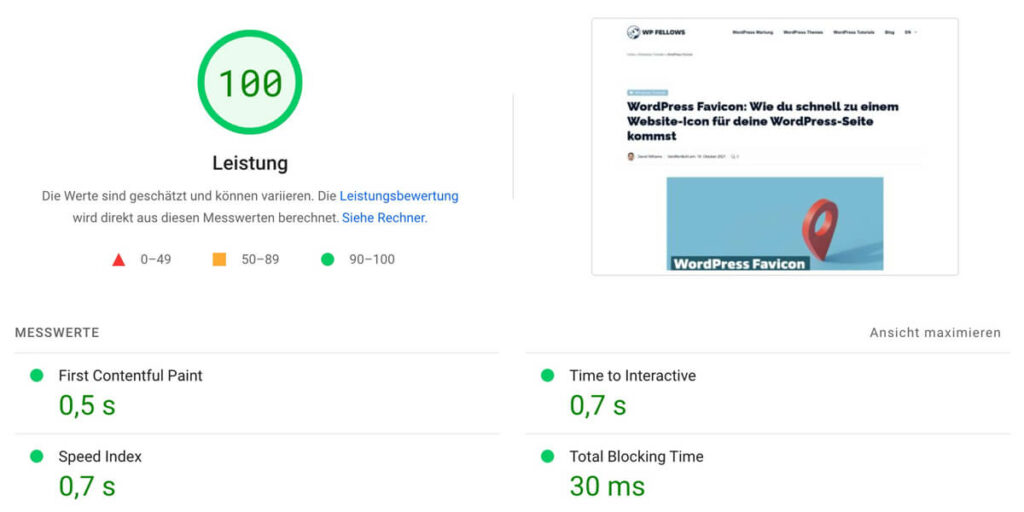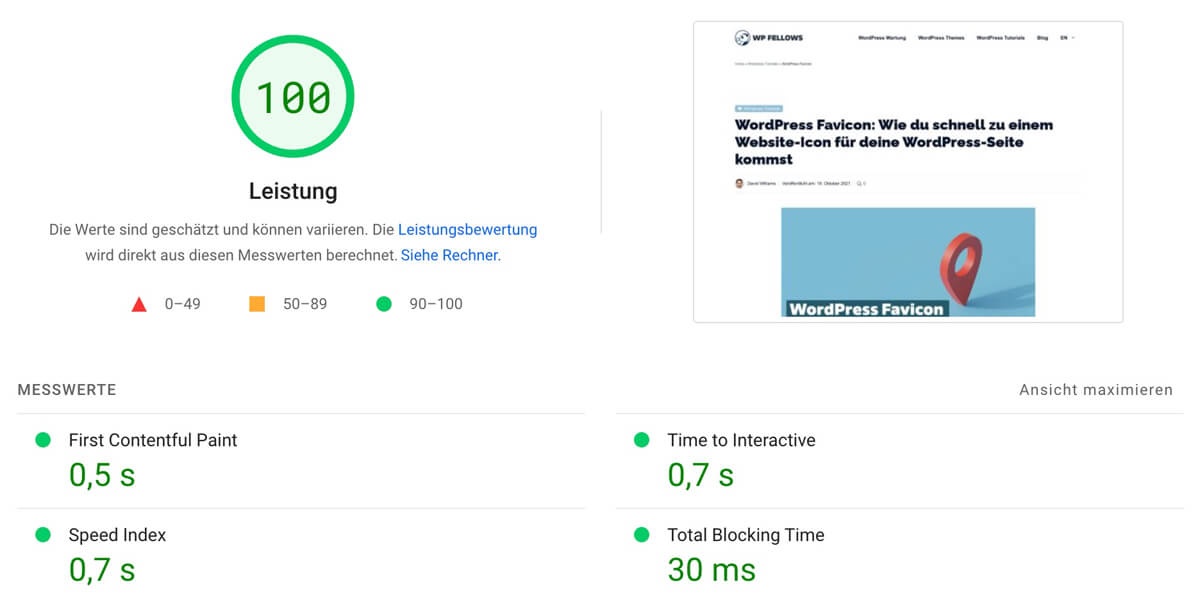 By the way, this is the reason why we also rely on GeneratePress with WPFellows.
None of us are interested in spending too long optimizing our WordPress site.
And because we are proud of our performance values, you can see the pagespeed data from us on the screenshot above, instead of from some demo site.
Documentation & Support
The theme's documentation is pretty neat and is always available to you online.
At the very beginning, you will have to learn a bit about this theme framework until you understand the basic things.
However, even for beginners, this will come relatively quickly.
The documentation is well thought out and offers you very helpful instructions and snippets for creating your WordPress site and your first steps with the theme.
For everything that goes further, you can use the free support forum. Here are three employees continuously busy answering the inquiries of the users.
We asked a total of 5 complicated questions and were provided with answers within just 30 minutes.
If your problem can't be solved via the forum, you can also give GeneratePress the access data to your WordPress site. The developers will then look at the problem directly on your site and help you solve it.
How Much Does the GeneratePress Theme Cost?
GeneratePress comes in two versions: a free and a premium version.
The free version already offers you a whole range of features. However, the price for the paid version is so low that I would recommend you to go for premium.
For the paid version, the development team currently offers two variants. You can buy the theme for a single site in a yearly subscription for $59, or purchase a one-time payment for $249.
We decided early on to go with the one-time payment because it's not a subscription, it's lifetime and you can use the theme on as many sites as you want.
GeneratePress Premium vs. GeneratePress Free: What are the differences?
The free theme can be customized with the WordPress customizer, located in the command center. There are quick access links at the top of each panel. You get multiple header presets, and you can put the logo before or after the navigation menu.
The default layout of the free version has containers. a space between the containers makes it great for bloggers. The width of each container is adjustable. You can have a full-width layout without a sidebar. For a full page look use one container. No column option is available.
The free version has a choice of two sidebars with different layouts. The settings can be adjusted individually on each post, or page. Sidebars can be turned off on pages.
The free version has one navigation menu. You can move the menu around the header area to where you want. Premium has three menus. Up to five widgets can be displayed in the footer section. It also provides the back-to-top button.
The default blog layout is set, neither the blog page nor the single post page can be customized by much. The color and font options loaded with the free version are not extensive. There are only six of each.
The premium version of GeneratePress is a plugin. When you upgrade, you download the plugin. This helps keep GeneratePress fast and straightforward. It is a complete and fully featured package. There are a total of thirteen GeneratePress premium addons. Activate all or only the ones you want to use. With premium, you get use of the site library's numerous pre-made designs.
With the Dynamic Block Elements, I have the freedom to create whatever I need. Premium has more control for things like
styling,
color,
fonts,
spacing,
background
and images.
GeneratePress theme customization
I don't like themes that strictly tell you the complete structure of your website. As soon as you want to have a slightly different layout on one page, this is usually not possible.
GeneratePress is not a normal theme, but something experts like to call a framework. This means that you can customize every point of your website exactly the way you want it.
So there are no artificial barriers just because the theme author didn't include certain features.
In terms of customization, the theme is absolutely recommendable.
It reminds me very much of Genesis Framework, which many professionals work with and with which you can implement almost anything. The only difference is that with Genesis you won't get anywhere without programming skills.
With GeneratePress you do it all with a click or drag and drop. Even as a beginner without having to program a single line of code.

GeneratePress vs. Elementor
If you want to compare GeneratePress and Elementor, you have to ask yourself if this goes over.
Elementor is a full-blown page builder that will shower you with features. Unfortunately, this then also applies to the loading times of your website.
While GeneratePress specializes in giving you as many features as possible with extremely short loading times, Elementor bloats your website unnecessarily.
Especially regarding Google factors like load times, first contentful paint, and cumulative layout shift, you will never be happy with Elementor.
So what looks great on the feature list is a big disadvantage for you and your website later on.
If you were to ask me, as a good friend, which of the two tools I recommend, the answer would always be GeneratePress.

How well does the theme work with WooCommerce?
I must admit that at the beginning I was not completely happy with the collaboration between GeneratePress and WooCommerce.
But that was because I didn't understand that the theme offers you a lot of features and optimization possibilities for your online store.
The premium version of GeneratePress includes a lot of features that will help you to quickly create an extremely attractive store. Including a minicart in the menu and many customization options for your product pages.

GeneratePress Examples: Amazing Websites using GeneratePress Theme
GeneratePress has long since ceased to be an insider tip. More and more WordPress developers and users rely on this theme.
Here are a few examples of websites built with the theme.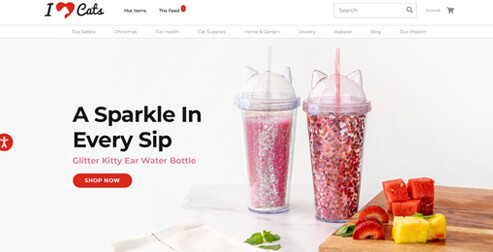 iHeartCats.com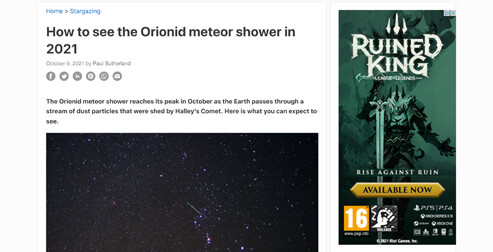 SkyMania.com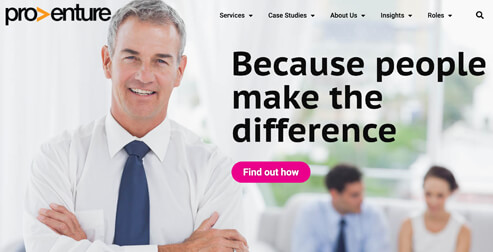 Proventure Consulting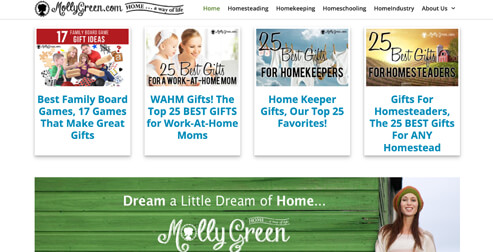 MollyGreen.com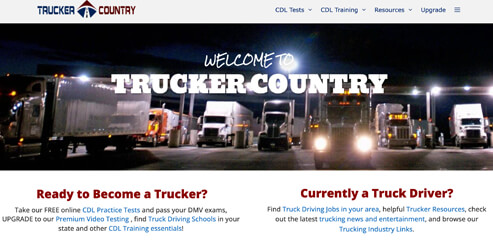 TruckerCountry.com
Where to buy the GeneratePress Theme?
You can get the free version from the WordPress theme directory.
If you want to buy the theme (which I highly recommend), you can purchase it directly from the developers' website.
GeneratePress Theme Alternatives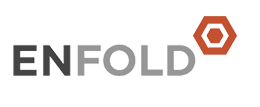 Enfold Theme
Astra
Avada Theme
Enfold is an old acquaintance and the WordPress themes. It has been sold for several years by an Austrian development team and is a very mature theme, especially for beginners.
Astra is by far one of the most popular WordPress themes on the market. The biggest advantage of the Astra theme is its fast customizability and its user-friendliness.
The Avada theme offers you a wealth of possibilities to design your own website. With the Avada theme, you have an extremely flexible option, which allows even beginners to create an amazing website.