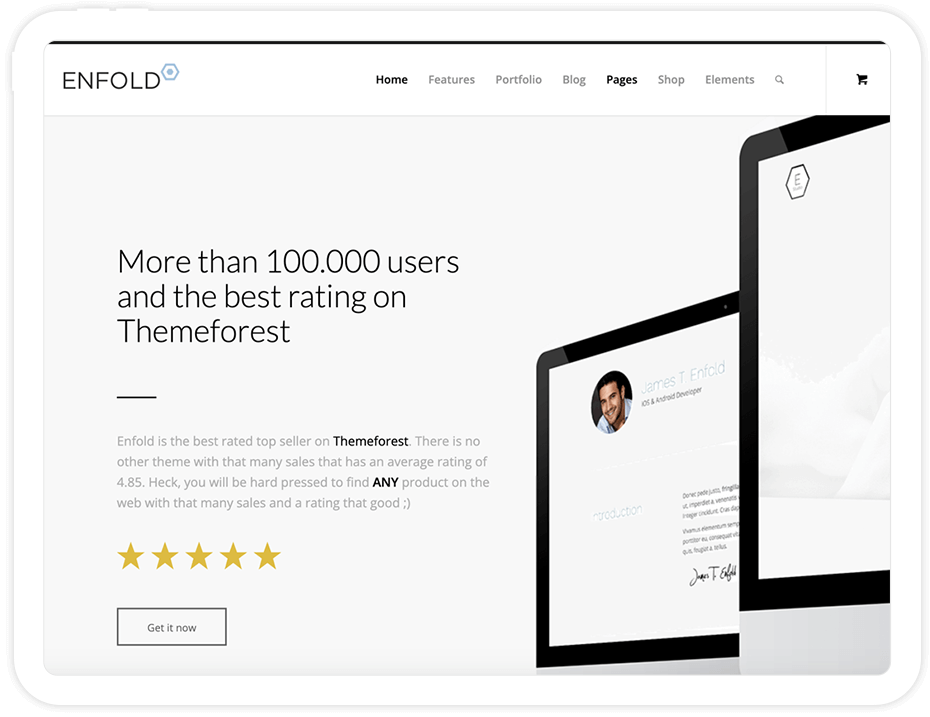 The bottom line of this Enfold Theme Review
Enfold is a theme that's priced slightly higher than other options out there, but it certainly does deliver the value it advertises with so many features available to use. However, some advanced coding sometimes crashes the software, so we recommend Enfold for any beginning or intermediate website creators that want to build a stunning website or two in a matter of minutes with customizable preset templates.
What I like about Enfold
The Enfold theme's website builder is easy to use and offers plenty of pre-made website templates to choose from, saving users a lot of extra hassle and time on learning how to use the builder and on making new websites from complete scratch.
SEO (search engine optimization) features are automatically built-in to the coding of any website made with Enfold. This includes the automatic use of simple HTML code and internal linking that search engines can read.
Enfold allows for lots of adaptability and accessibility for website visitors, such as with the automatic layout changes that happen when a visitor resizes a browser window.
Organization is utilized, especially in the sidebar manager, where Enfold users can categorize and streamline their content based on their own preferences.
Over 20 different languages are supported by Enfold, and all download files include translations in each language for all different language-speaking website creators.
What I don't like about Enfold
The Enfold theme must be updated regularly to maintain its quality.
Although support is offered through the theme's forums, direct customer support is not as accessible. The forums are used to allow all users to see the answers to frequently asked questions, but some specific problems may not be as quickly answerable.
The price of the Enfold theme is on the higher end compared to other themes on the market. However, this theme does offer more features and advanced customizing options that others on the market do not.
What is the Enfold WordPress Theme?
Enfold is a WordPress website theme that first launched in April of 2013 and is available for download through ThemeForest. Dubbed the "user-friendliest WordPress theme ever made," the Enfold theme is considered highly responsive and has multi-purpose use on WordPress, meaning any and all types of websites can be customized through it.
It includes plenty of fully customizable website theme pages and templates, and it puts website visitor accessibility and device adaptability over all else, making sure both creators and visitors end up with highly responsive results.
| | | |
| --- | --- | --- |
| Overall rating | | 4.6 |
| Ease of use | | 4.8 |
| Reliability | | 5 |
| SEO performance | | 4.3 |
| Loading times | | 4.4 |
| Learning curve | | 4.8 |
| Price | | 5 |
What are the Features of the Enfold Theme?
As a long-time top-rated theme on ThemeForest with over 100,000 positive user reviews, Enfold includes unbeatable features that make it truly one of a kind.
Enfold's particularly noteworthy features
| | |
| --- | --- |
| Custom Elements | Lets you create your own re-usable elements like buttons, textblocks and slideshows. |
| Predefined Content | Enfold comes with numerous predefined content options. Helps you to build your website faster. |
| 2 minute setup | No one feels like spending too much time installing a theme. For some premium themes, as an expert, I have already spent a lot of time with the installation. The Enfold theme makes it easy for you with a 2 minute setup. |
| Clean Admin Area | Many admin areas are completely overloaded. Enfold offers a simple admin area for beginners and advanced users, in which you can quickly find your way around. |
| WooCommerce Ready | If you want to build your own store on your website, Enfold gives you all the possibilities to do so. |
| Integrated Form Builder | With Enfold theme you can create forms without additional plugin. And you can do it simply with drag & drop. |
Avia Layout Builder
All WordPress themes created by Enfold's maker, Kriesi, are built around a layout builder that's called the Avia Framework. This framework makes it possible for the Enfold theme to support clean-looking websites that are highly responsive and streamlined for both website building and website use.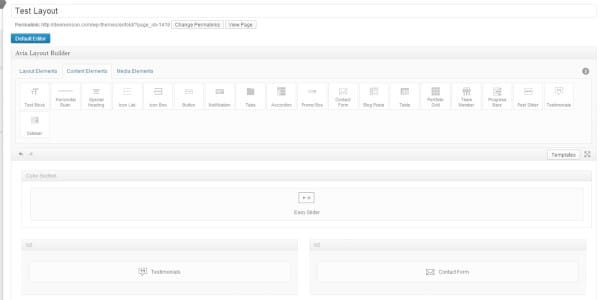 The Avia Framework also supports Enfold's unique drag and drop builder feature, which allows all content on website pages built with the theme to be dragged into the building area, then reused later as needed.
On top of this, the framework supports a WPML multi-language plugin, so users can mix and match multiple coding languages in the website builder as needed to get the content just right.
Sidebar Manager
The Enfold theme includes access to create and use an unlimited number of sidebars, all housed in the theme's sidebar manager.
These sidebars can be customized and added or deleted according to a user's preferences, and anything from page types to blog post categories can be organized under the sidebar manager, giving us even more ways to streamline our website building.
And, when we have a streamlined workflow, we're able to spend less time worrying about website coding and customization and just focus on the creation of the website content.
eCommerce Support
Anyone looking to build an online website can turn to the Enfold theme to get his or her shop up and running instantly.
This theme includes options to build a customized virtual shop right from scratch, or for users who want things done as simply as possible, the theme supports WordPress's official WooCommerce plugin.
With the WooCommerce plug, a user can add both digital and physical products to an online storefront with built-in options for collecting payment and shipping information.
Layerslider
A Layerslider plugin is included with the Enfold theme, which allows for use of 2D and 3D slideshows on any website. Multiple slideshows are available to be added to every website page, too, with highly responsive visuals that won't lag for website visitors.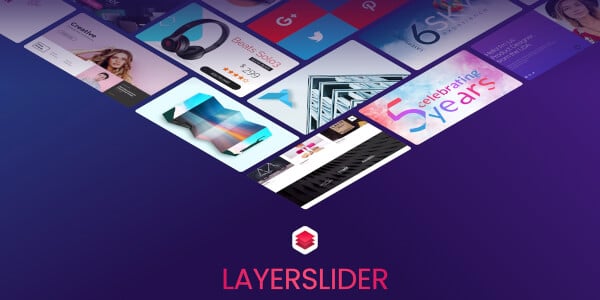 A 2D easy slider is included, too, for quick slideshow options with preset show designs that can go live within minutes, and some options for fullscreen or layered slideshows that are optimized to work on every website visitor's device are included for accessibility.
Predefined Color Schemes
The Enfold theme has no limit on the color scheme options for its users. However, the theme also includes attractive preset options for those who would rather pick a scheme and move on to creating content. There's also a Backend Color Picker that allows users to choose a main color, and then the theme will generate automatic secondary color options to match that first one, giving users the freedom to pick within the form.
Pre-defined Content for an Easy Setup
While Enfold supports the customization of websites fully from scratch with multiple coding languages, 18 pre-defined skins are also included to choose from when in a hurry.
These skins include content template pages that can be filled out and edited as needed, and basic design elements like color schemes, fonts and backgrounds are included in them. As with the Backend Color Picker, though, users can pick and choose which parts of the pre-made themes he or she wants to keep and which he or she wants to change up.
This gives all users a chance to create website pages fast, though still allowing for small tweaks for preferences.
Speed & Performance
On the side of website users that come to a site using the Enfold theme, high resolution and browser responsiveness is to be expected. Graphics and videos always come in clearly, and the load-up time for any Enfold-designed website is within seconds.
A quick loading time is essential for any website that wants to attract and keep visitors on the site, and even search engines like Google have been known to post faster loading websites higher in search results, which in turn gives a higher quality SEO feedback.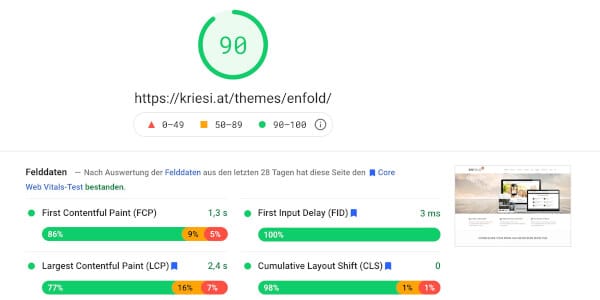 Additionally, site navigation from page to page has a load time of mere seconds, or even less when a website visitor uses a fast internet connection, and visitors that come to a site made with Enfold are likely to stay and browse a while.
Because, when load times are too slow, visitors leave, and then website sales and click-throughs are majorly hindered.
Documentation & Support
The Enfold theme comes equipped with a lengthy help file that's easy to navigate when you have a quick question or two about how and when to use certain features.
The theme also has its own forums full of users and customer theme support representatives that know the ins and outs to a T, and anyone can participate in these forums or search them for answers not found in the help files.
There are tons of tutorials and walk-throughs available for the Enfold theme, too, which explain hidden features that many users may not even think to use to optimize their sites.
How Much Does the Enfold Theme Cost?
A regular license for the Enfold theme is priced at $59, and this works perfectly for users that just want to create a website or two with all the features that it includes for their own uses. This theme is priced at the high end of the website templates out there on the market right now, but buyers do pay for just what they get, which is a great theme that includes fast website building and a highly adaptive builder.
An extended license is also available for website builders than want to use the theme for selling a product or service to more than one end-user, and this price comes in at $2,799. This does not mean that the theme's features can be copied or used in on-demand products or services, though.
Enfold Theme Demos
Enfold comes with 35+ demos and sample websites that you can easily import.
Importing the demos can be done directly from the theme on your website and takes only a few minutes.
The team around the developer Kriesi did a great job with the demos. Whether you are looking to build a portfolio, or looking for a photography WordPress theme, the right demo is already available.
I'll show you some of the demos in a small overview.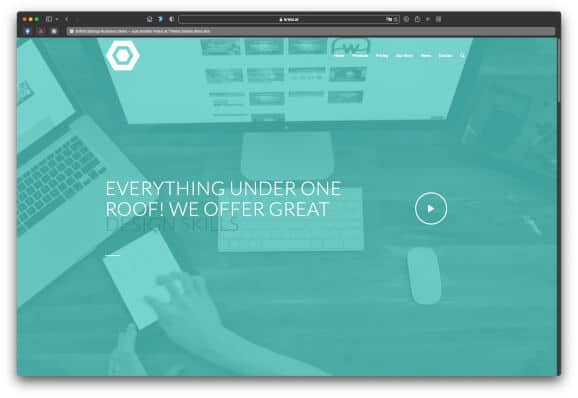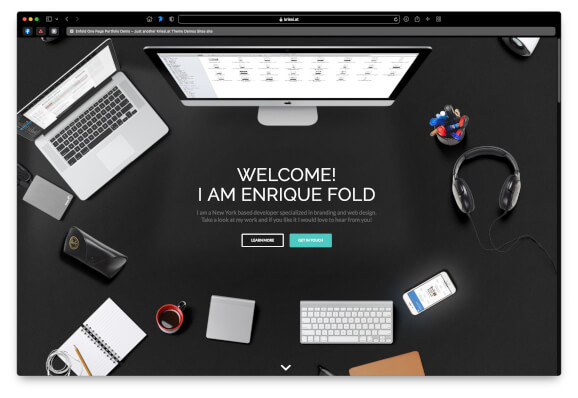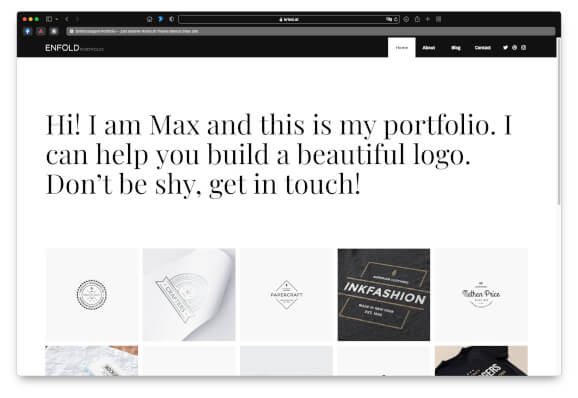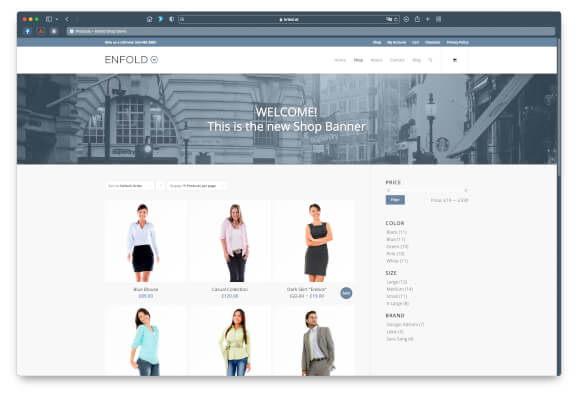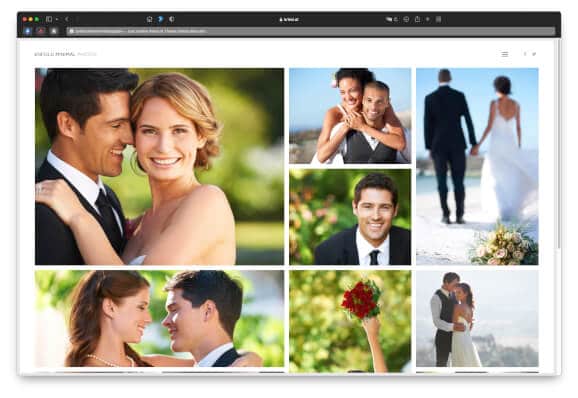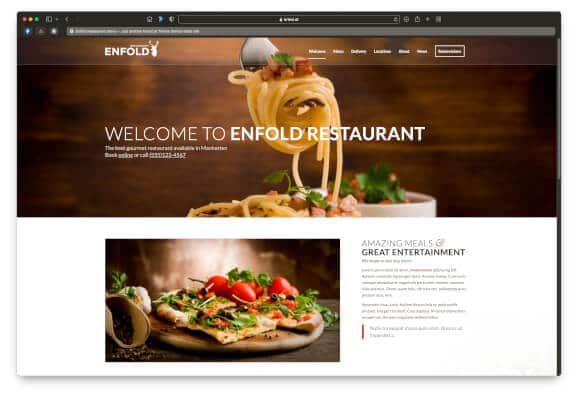 Enfold Examples: Amazing Websites using Enfold Theme
Enfold is one of the most popular themes worldwide. No wonder that many big websites have been implemented with this theme by now.
Here are some examples of websites that use Enfold.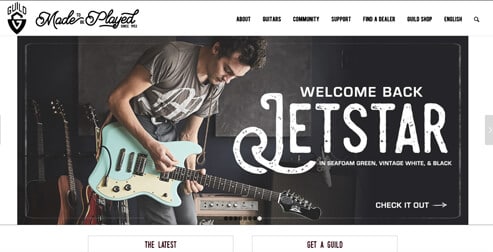 Guild Guitars
Guitar Brand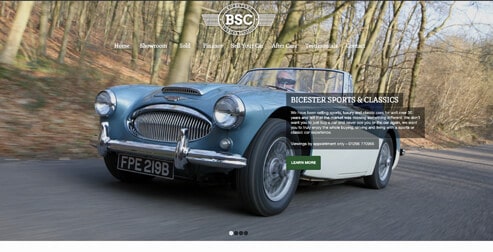 Bicester Sports Cars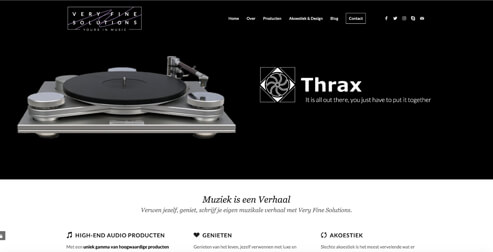 Very Fine Solutions
The Burger Lab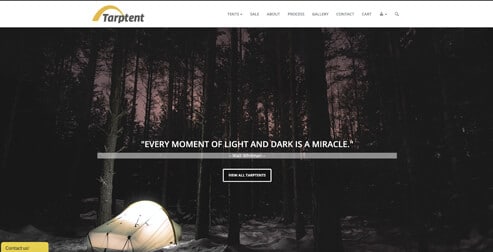 Tarptent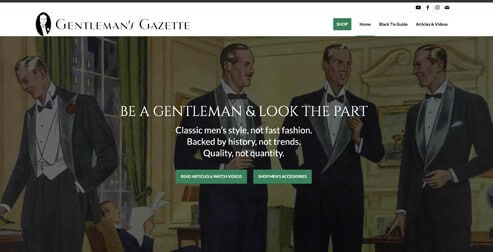 Gentleman's Gazette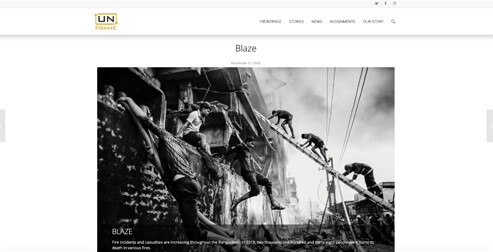 Unfold Photography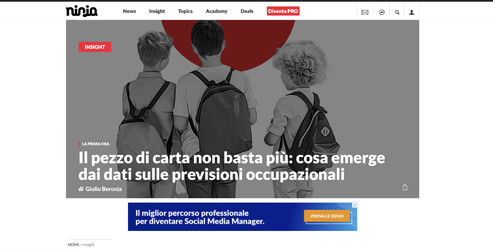 Ninja Marketing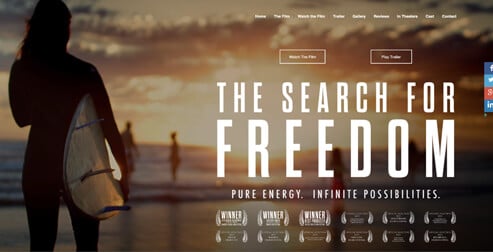 Wilkes Community College
Where to buy the Enfold Theme?
You can get the Enfold Theme directly at Themeforest. My favorite marketplace for themes and plugins.
I strongly recommend you to buy the theme there as well, instead of searching for a zeroed version on the web.
Avada Theme Alternatives
GeneratePress
Astra
Avada Theme
GeneratePress is one of the most flexible WordPress themes I know. The loading times of the theme are far faster than most other premium themes on the market. GeneratePress is my first choice when it comes to a theme for a fast, SEO-friendly website.
Astra is by far one of the most popular WordPress themes on the market. The biggest advantage of the Astra theme is its fast customizability and its user-friendliness.
The Avada theme offers you a wealth of possibilities to design your own website. With Avadh theme you have an extremely flexible option, which allows even beginners to create amazing website.
Recap: Is Enfold a good theme?
There are themes that offer you much more features. However, these themes are usually so cluttered that they slow down your website. Besides, beginners need a longer time to understand all the features.
The creators of the Enfold theme have managed to integrate the most important functions and to program you a theme with which you can easily create attractive websites.
If you want to launch your website quickly and yet optimally, Enfold might be the right choice for you.